Germany celebrates many holy days of various saints. Through Dietrich's attendance at a German Kindergarten, we have learned about some of the culture and traditions. St. Martin was a Roman soldier turned monk after his baptism as an adult. He earned sainthood by performing a good Samaritan deed of sharing his...
Ever since taking these pictures a few days ago, the song "You light up my life" has been playing in my head. The song was originally a (romantic) love ballad, but other artists have used it as a religious love song (See Wikipedia). My little darlings keep me grounded...
I referred earlier to the Euro-American Retreat and the too brief time the ladies shared together. During that time, the goal was to build a tribe and share our stories. Everyone has a voice – some use that voice more freely than others. Some are able to easily make friends...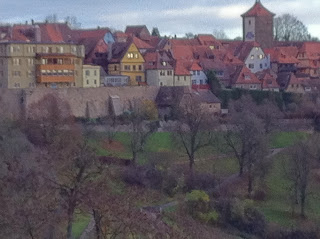 Last week, we attended the 50th Euro American Retreat in Rothenburg, Germany. We spent four days singing praises to God, learning deeper lessons on Renewing, Reflecting, and Remembering, and hearing from missionaries doing His work all over Europe – all in the beautiful backdrop of a medieval village. On...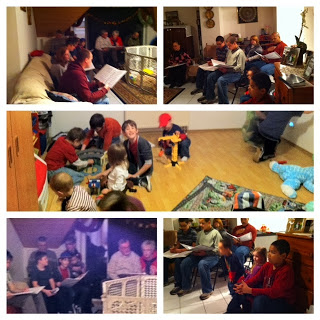 After two years in Germany, attending Ktown church of Christ, we were finally able to host home fellowship. Our living room comfortably (snugly) held 32 people, ranging in age from three months to 71 years. Our third-floor apartment is acoustically sound (pun intended), making for exceptional singing. Peter used...
October is a big month for our family. On October 6, 2011, we arrived in Germany as a family of three with one on the way. Weeks later, expectation turned to disappointment and grief when life ended in miscarriage. That first month presented us with the challenges of living...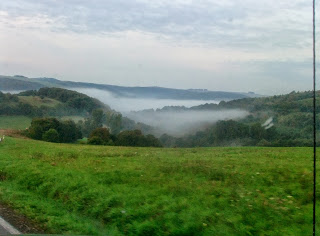 A couple of weeks ago, a friend message me with the following: I was reading Matthew 7 tonight and it made me cry. I started thinking about all my close friends who love The Lord and go to church but have never been baptized for the remission of sins. It got me...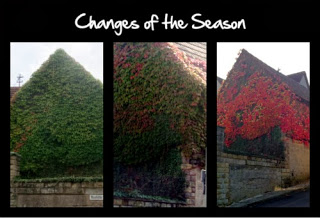 Autumn is captivatingly beautiful here in Germany. The changing colors reveal our Lord's creative artistry. The back and forth weather serves as a reminder that God has a sense of humor and that He alone is in control. (You've planned a park day only to be foiled by the...
This creation was inspired by combining this idea with this one. 2 1/4 Cups Flour 1 teaspoon each baking SODA and salt 2 sticks butter/margarine 3/4 cup each white sugar and brown sugar (though I use the Splenda baking blend which requires half the amount) 1 teaspoon vanilla 8...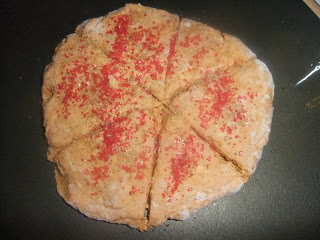 This past weekend, the church ladies had a tea party to celebrate a new baby and his mother. The tea party was complete with English Clotted Cream and Scones (the hostess sent us all home with the leftovers). I began to think about what kind of scone I could...