What you will need: 2- 8 oz cream cheese 2 Good Seasons Italian dressing packets 1/4 cup white cooking wine (vinegar also works) 6-8 chicken breast. Place chicken in a crock pot (still frozen) and pour the mix of the other ingredients over the chicken and cook on...
4 boneless, skinless chicken breasts 2 Tbsp olive oil, divided (flavored olive oil can really kick this recipe up a notch. For this recipe, I used the chili oil – only problem: it was too spicy for the 3 year old and the preggo mommy) 1 small can sliced mushrooms...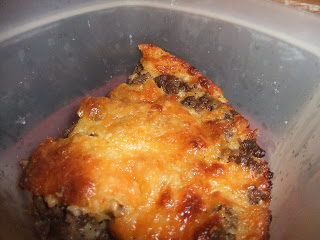 No doubt some are familiar with this Bisquick recipe, which uses eggs. My first attempt making this recipe with a substitution of sour cream was a little runny – not quite the right consistency, but still tasty (and D ate it!). So for my second attempt, I added a...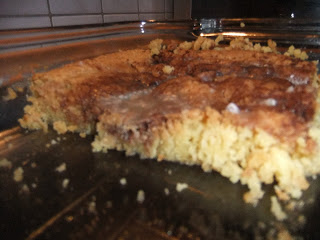 I adapted this recipe using cornstarch instead of eggs. Next time, I will probably use a little more liquid and maybe even a smaller pan for a thicker cake. Either way, it turned out great (as the ladies' Bible class will also give witness). Cake 1 yellow cake mix...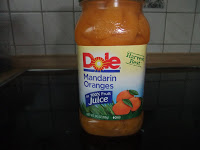 Most muffin mixes contain egg in the ingredients. Most pre-made muffins also contain egg, not to mention the "may contain trace amounts of peanut" warning. D wanted some muffins at Bible study so badly, that I decided I would have to make him some "safe" muffins. This recipe experiment...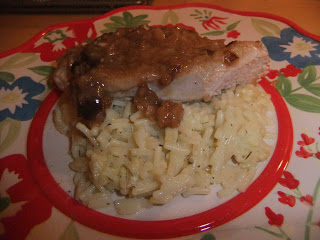 1 lb lean pork loin, trimmed 1 tbsp olive oil 1 1/4 cup water 1/2 cup onion, finely chopped (I use onion flakes, and only about 1/4 cup because we aren't big onion people) 4 ginger snaps, crushed 1 tbsp apple cider vinegar 1 tsp beef bouillon granules 1/8...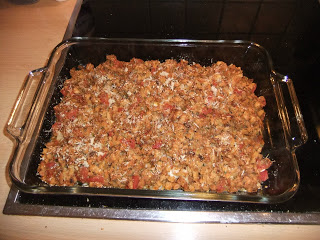 (adapted from a Stove Top recipe). The Stove Top chicken flavored stuffing is egg-free, making it an ideal substitution – at least until I brave making my own egg-free cornbread and making a variation of my grandmother's dressing (which will be nowhere near as good without the eggs…). 1 1/2...
Another adaptation of a Weight Watchers recipe. The original recipe calls for egg noodles. Obviously, I had to find something else since Dietrich is allergic to eggs. 16 oz. of low-fat turkey sausage 1 1/2 cups low fat cottage cheese 8 oz. spiral noodles 8 tsp. Parmesan Cheese 2...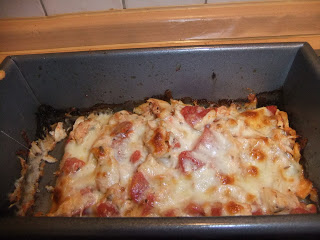 This recipe is modified from the back of the Heart Smart Bisquick box. The look and taste are like a chicken pizza. It is a recipe for two, so you would need to adjust it for your family size. 1/3 cup Heart Smart Bisquick (though I would guess any...
In C.S. Lewis' The Magician's Nephew, the Lion, Aslan, sends a young boy, Diggory, and his friend, Polly, on a mission. They find themselves hungry and without food when they set up camp for the night. Diggory and Polly discuss their need for food, not grass, with the flying horse,...