Yesterday We were supposed to be napping. Instead, Dietrich wanted to play, after all, he is three. As he played with the pillows, blanket, and my hands, I found myself staring at my reflection in his eyes. I then began to wonder how this darling child sees me. Lately,...
My grief is my own, no one else's. It is not right or wrong, nor should anyone judge me for the way I am doing it. My loss, even if we have similar experiences, is not your loss. If you don't have a similar experience you cannot definitively say...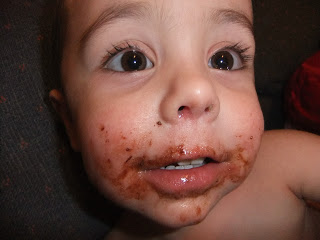 This is an adapted version of the original TollHouse recipe. You can also check out our video! 2 cups flour 2 tsp. water (for higher altitudes) 2/3 cup each white and brown sugars 1 tsp each baking soda and salt 2 sticks butter 1 tsp. vanilla 2 Tbsp. Fat...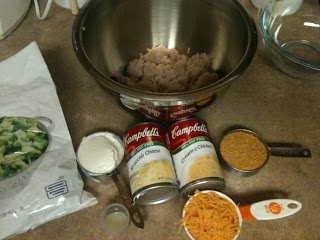 This is a favorite of mine, though I have to make it half broccoli and half not in my house (for my husband and not my child!). 2 – 10 oz. package frozen broccoli 4 cooked, shredded (I use the food processor) boneless, skinless chicken breasts 1 can 98%...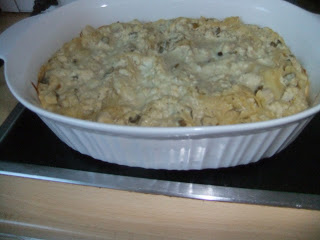 This recipe is adapted from a lady in my hometown. It's full of flavor and simple to make. I also removed the "cream of" soup from the original. Here's what you will need: 1 – 16 oz. Container Fat-free sour cream 1 tsp. Garlic Powder Salt to taste 1...
This is an older Weight Watchers recipe with some modifications for my family's needs. My toddler is allergic to eggs, so I've had to make several adjustments, just in case he decides to eat what Mommy is eating. I love this recipe because it's simple to prepare, freeze, then...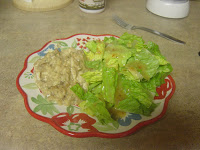 or Stuffing, if you are like my husband. Whatever you call it, this is the easiest way you'll ever make it! Maybe the entree isn't so pretty to look at, but this crock pot chicken and dressing is as yummy as it is easy to make. Whether you...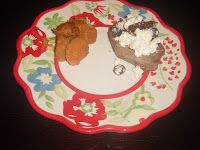 Greek stuffing (reduced fat feta cheese, olives, sundried tomatoes, and garlic) We are a meat and potatoes family. The Greek stuffing is an adaptation of a lamb recipe my Aunt Pam uses, but we loved it so much, we wanted to try it with steak. If you try it,...
One year ago I faced being without my husband of only a few months for an extended period of time. I knew that even when we reunited during mid-tour leave, the time would be brief and focused on the addition to our family. I thought about the possibilities and...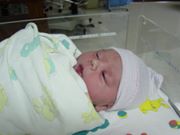 My due date, June 5, came and went. Peter arrived for R&R later that week. My doctor reluctantly agreed to let me wait another week. Dietrich measured on the larger side – at 40 weeks, they estimated about 10 pounds. He also recommended scheduling a c-section, since I'd shown...