I am a preacher's kid, a p.k. I don't know about other P.K.'s, but my dad is my favorite preacher. Over the years, I've heard some sermons more than once. One of those sermons is my favorite. As children, my siblings and I referred to it as "the parrot sermon" (because of a variation of this illustration). The sermon's...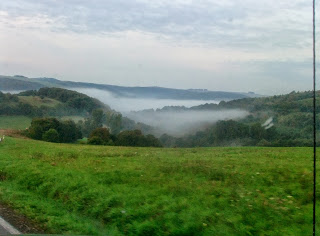 A couple of weeks ago, a friend message me with the following: I was reading Matthew 7 tonight and it made me cry. I started thinking about all my close friends who love The Lord and go to church but have never been baptized for the remission of sins. It got me...
When we first moved to Germany, we learned a couple of words very quickly. The first "Umleitung" meaning "detour". The first option to get to our house on the GPS took us straight to an impassable hole in the road and construction. We followed the "umleitung" signs, until we...
In C.S. Lewis' The Magician's Nephew, the Lion, Aslan, sends a young boy, Diggory, and his friend, Polly, on a mission. They find themselves hungry and without food when they set up camp for the night. Diggory and Polly discuss their need for food, not grass, with the flying horse,...