I fell behind on my Daily Bible Reading during my running away and took a little while to catch up (especially after an urgent care visit for D's asthma). Truthfully, the daunting task of catching up seemed overwhelming when my stopping point in the Psalm-a-day portion of my reading landed on the longest...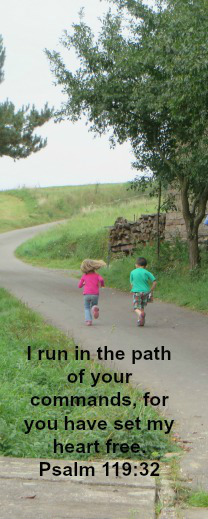 In my NIV Study Bible, Psalm 119 takes up eight pages. In the original Hebrew, this Psalm is an alphabetic acrostic, with the verses of each stanza beginning with the same letter. It is believed to be written post-exile. The psalmist's themes throughout include God's goodness in spite of...
This book is only four short chapters, but rich in content. The account of Ruth takes place during the time of the Judges. For the purpose of my book review, I'm going to break the sections down into seasons and go from there. Winter – Israel faces famine. Naomi's...
If it isn't obvious by now, I'm really enjoying participating in my family's Bible reading calendar. One thing that consistently amazes me is that you can learn something new each time you read through the Word. I know I've completely read through the Bible at least twice – and...
This week, in our family's daily Bible reading, we completed Joshua. Though I had a few days of reading more ahead of time then a day of catching up due to Dietrich's surgery, I'm keeping up with the reading in 2015. Joshua is a book of battles and distribution...
The Old Testament. The beginning of time. The fall of man. The flood. The establishment of a promise. Journeys into and out of slavery. The presentation of the Law. Miracles and wonders. The accounts of the first five books of the Bible are rich with history important to all...
For the past month, I have been a part of a Radiance Project. One of the first exercises involved identifying the fears that hinder success to better overall health (this is not a "get skinny" program, but a holistic health approach – mind, body, soul). As you can read...
I've been reading more during this time of transition. I enjoy reading and can read a novel in a day or two. Truthfully, I like to see how the story ends, so I can't stop. I got hooked into a good Christian fiction series. I've also enjoyed the historical fiction...
I am a preacher's kid, a p.k. I don't know about other P.K.'s, but my dad is my favorite preacher. Over the years, I've heard some sermons more than once. One of those sermons is my favorite. As children, my siblings and I referred to it as "the parrot sermon" (because of a variation of this illustration). The sermon's...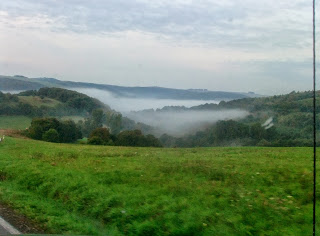 A couple of weeks ago, a friend message me with the following: I was reading Matthew 7 tonight and it made me cry. I started thinking about all my close friends who love The Lord and go to church but have never been baptized for the remission of sins. It got me...