Plights of the Homeschool Family
Posted On January 15, 2021
Out in the world, it's been an eventful and tumultuous week. In our household, we answer questions honestly, and within a Christian worldview. We choose to place our hope on things that are eternal. We don't bury our heads in the sand or ignore current events, but we also don't give them power and control over our day. 
~1~
Sunday we woke up to a snow-covered world. This is not so common in our area. The snowfall was in fact the most moisture we've had in several months. Madilynn wishes we had snow every day. When you look out and see a blanket of snow, do you ever marvel at how each individual snowflake is different? Then when you see everything so completely sparkly and clean, do you think, "That's how God sees His children?"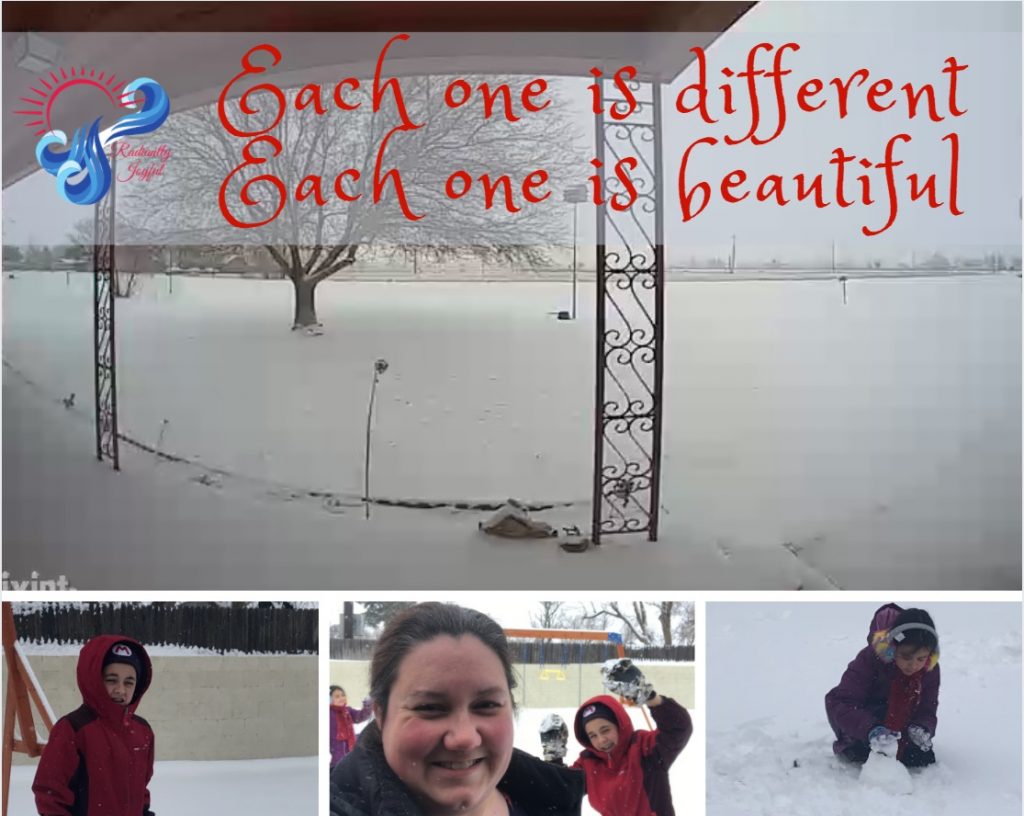 ~2~
The week, we resumed our activities. Dietrich returned to biology (with a perfect test!) and Madilynn returned to ballet. The teachers at ballet give progress reports each semester. When I told Madilynn she would be getting a progress report, she looked at me funny and said, "what's that?" I thought she had heard such words as progress report or report card, but I guess not. She has a few things to work on, but the surprising ones are "talk more in class and make friends" and "be more adventurous." 
~3~
The snow melted and turned everything muddy and soggy. Some homeschool friends decided we should have a lunch and play date in their church building gym. A fun time was had by all. The kids had a great time, the moms were able to visit. We are a community. No two families are alike, no two children (even in the same family) are alike. Somehow, those differences fade when you focus on what you DO have in common.
~4~
In our Wavemaker Ministry, we wrapped up our third summit last week, and I decided to put "teasers" of my content in this blog. This past summit has been my favorite so far. You can check out the summary of my lessons here and here. 
~5~
Balancing time between homeschooling, activities, ministry, and business has been challenging. Something often seems to fall through the cracks when trying to do everything. The truth of the matter is, I don't really have to do everything by myself all the time. One of the ways I attempt to find this balance is to combine some things, eliminate others, and delegate when possible. I also have a new planner to help me manage my time and set goals. 
~6~
Social media is taking a lot of hits this week, but I'm not abandoning ship. I've spent a lot of time creating connections and making my platform work for me. One of my favorite features is Memories. Every day, Madilynn asks to look at memories with me. Yesterday, the top memory was Dietrich's baptism three years ago. Aside from him being born, this is the best memory of him – the most important decision of his life. Another amazing memory in my feed was the release of this song:
~7~
Yes, the current state of the world is troubling, but the Bible guarantees that we WILL have trials in this life (basically the entire book of James). These troubles are temporary. We don't trust in horses, chariots, or the rulers of the world. We trust in the Lord!