Lessons from the Country House
Posted On May 22, 2020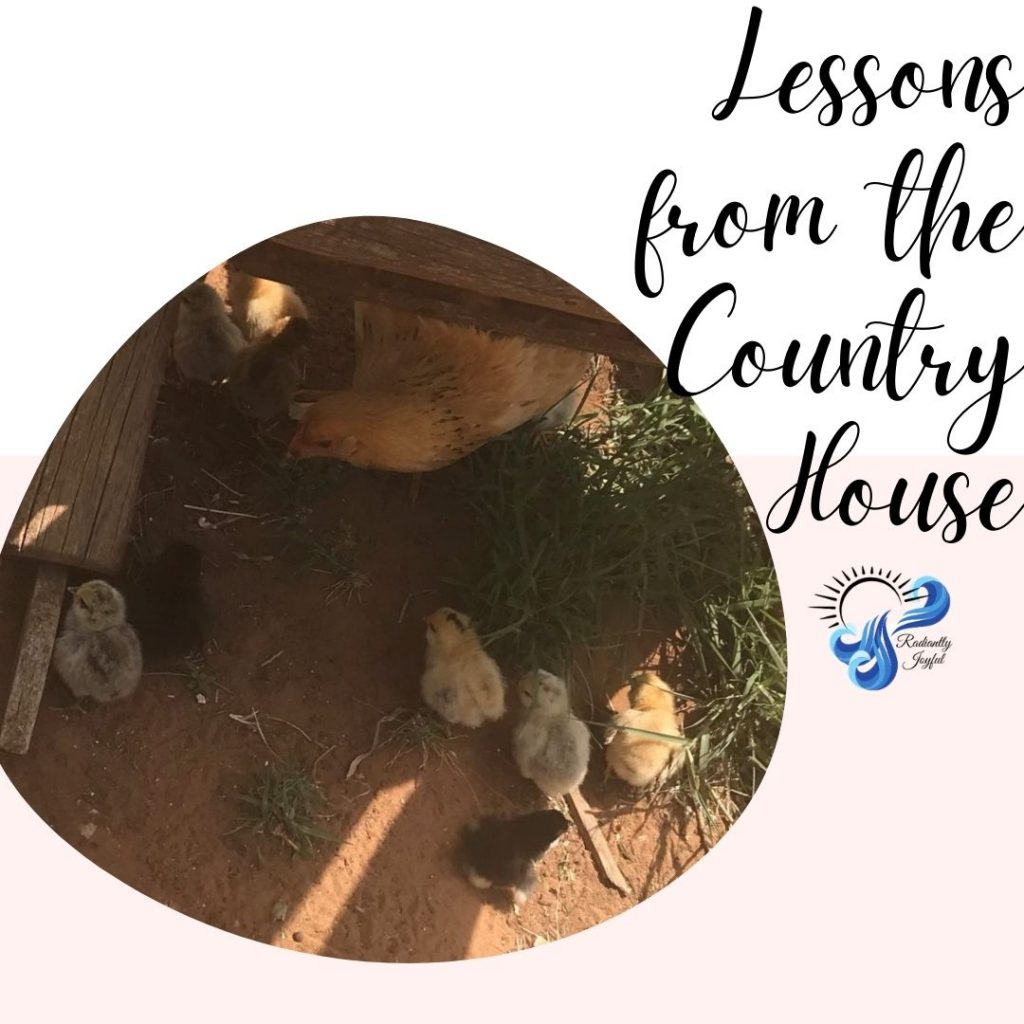 Over the last several weeks, we've experienced "life interrupted." Canceled activities, closed formal worship, and limits at the grocery store. At about week three of the "stay at home" order, a group of close friends decided we needed each other, even if we had to "do church" online, we wanted fellowship and community. We take turns hosting and spend the day together. The favorite gathering place has been The Country House.
New life bursts during the spring. The chicks huddle close to their mother. The kittens play. The puppy finds his first mud puddle. Overhead the birds chirp. The children play musical chairs throughout the singing and lesson. As I take it all in, I think back to the first century. Jesus teaching on the Mount of Olives, Feeding the Multitudes, and Loving the Children. I feel certain that His lessons had similar distractions. I also believe that then or now, those who WANT the message, get it. These distractions served as reminders of the Creator for me.
The Country House is outside of a small country town without a stoplight. This road takes you there. The sand drifts during wind and washes out with rain. My friends and I like to walk together and on Sundays, the kids come too (though kids like to run ahead of the Mamas instead of following like the baby chicks). Sand, even without a beach is irresistible to children.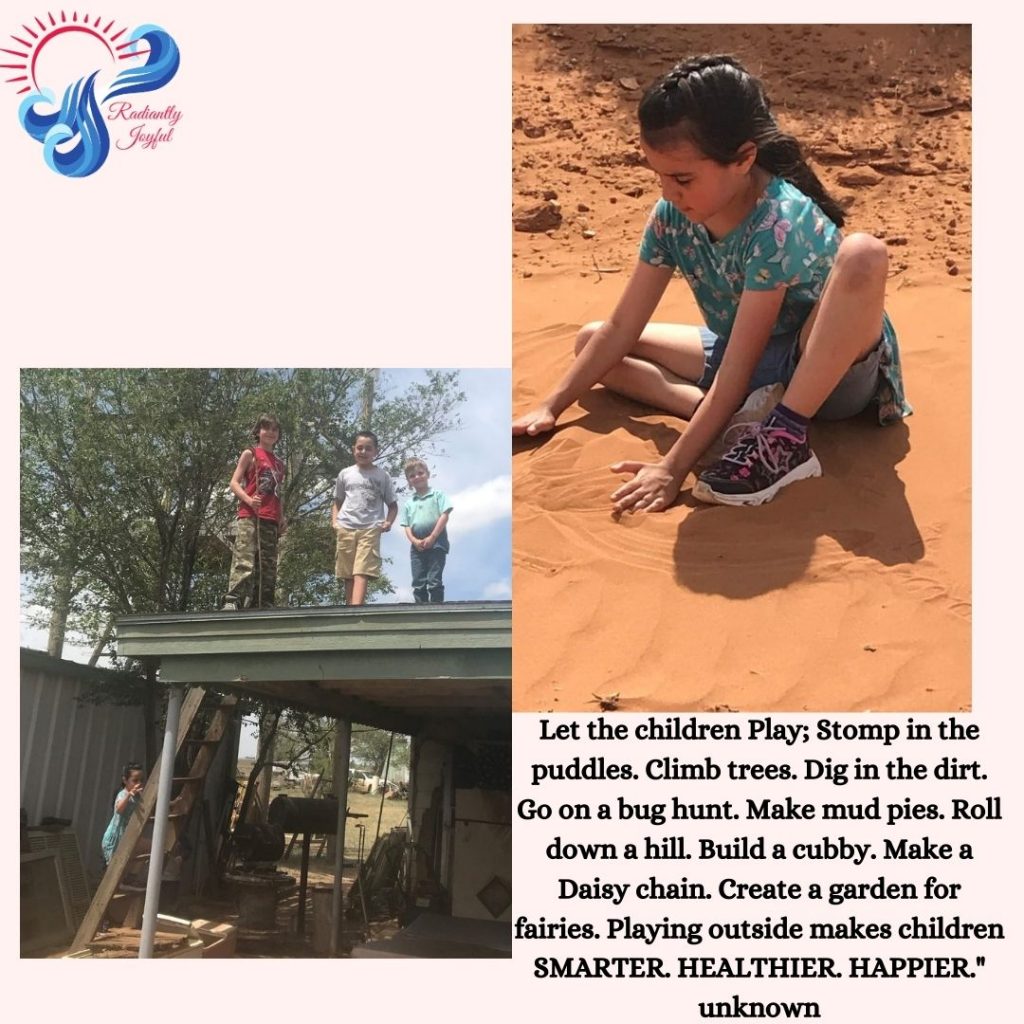 Climbing up and playing (or even sleeping) on the carport is a rite of passage at the country house. These kids continue over a decade of tradition. My kids try new things more cautiously than their friends some of the time. They want to know if something is safe before attempting it. The Country House helps them learn to take some risks (that we can all live with) and enjoy simple pleasures.
The country – or even our backyard in a little bigger town – teaches some lessons about consequences, life, and death. At the Country House, a rabid skunk attacked some kittens (not while we were all there). Several kittens had to be euthanized, the others placed in quarantine. In our own back yard, in the wall of the patio, some sparrow built a nest. We looked forward to watching the baby birds learn to fly, but something was wrong with them. One was out way too early and the neighborhood stray cat caught it. The other also seemed to fall out of the nest but didn't survive the fall.
Worship, communion, and fellowship with friends is the greatest blessing. Moments of joy, grief, laughter, tears, love, and peace fill our time together. We praise God for Who He Is, What He Has Done, and How He Loves. We share in His sacrifice, longing for Eternity. We celebrate life together, even when some of our loved ones are no longer with us.
Loss has a way of freezing moments in time, while the rest of the world speeds ahead. Some days, you can almost move like normal. Other days, the waves of grief threaten to overtake you. When you grieve together, you form a lifeboat. Navigating these waters is possible only when your Anchor is a Savior who gives Hope and Salvation. You see, The Country House was the home where our friends Ella and Aranza lived. They watched movies and had sleepovers on the carport. They picked up snakes, raised rabbits, and gathered eggs. They watched storms roll in with awe. They learned how to live in abundance through simply living. If you want to know more about them, check out their mama, my friend at Refusetosink.net