Happy National Solitaire Day!  Did you know that the traditional game of "Klondike" solitaire has been around for over 200 years? The age of technology certainly increased its popularity. Microsoft first included this game with Windows 3.0 in 1998 – in order to help people learn to operate the...
I left home this morning (for a vendor event). When I arrived home, the supper I started in the crockpot along with the side items for which I left instructions, smelled and tasted delicious. Bedtime did not go well. Madilynn seems to be experiencing some separation anxiety. After a few...
Hello. I'm Angie and I'm a direct sales junky. I realized this a few weeks ago in looking around at some of my favorite things. My addiction hit my all-time high this week when I added a third consultancy to my own list of direct sales businesses. Shopping online...
I am often cold, Peter would say "always." However, I would argue that I did get too warm living without A/C in Germany and during the summer here in our apartment with its goofy air circulation. When I get cold, especially my feet, I feel as though I'll never...
I am judgmental. I am opinionated. I do not often keep those opinions a secret. The stronger I feel, the louder the opinion will be spoken. And then… I had kids… I received a free advance digital copy of Lose the Cape: Never will I Ever (and then I...
It is a myth, a complete superstition that one can catch up on sleep. How do I know? Even after attempting to catch up by taking a much-needed nap (as often as I can arrange it), I'm still tired. Sometimes, even more exhausted than when I started. I often...
Some posts contain affiliate links. By purchasing through the link, I receive a small commission at no extra cost to you. Sometimes, the smallest trigger floods the mind with memories. When I vacuum, I remember the mother of a college friend. She cleaned houses to earn extra money to...
Do you have any long-standing, never-ending arguments? Maybe you enjoy stirring the pot and keeping the feud going day after day, year after year. Today is "Kiss and Make Up Day." In that spirit, here is the Top Ten Arguments That Never Die in the Caswell Clan. The who...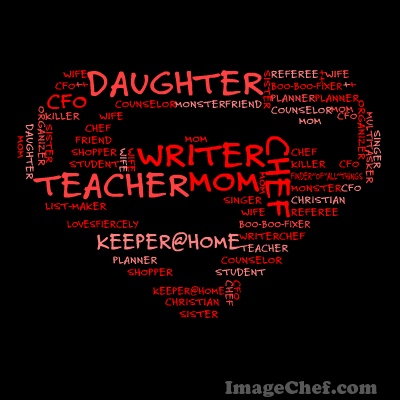 My children think I can do anything. I fix all broken things, beat Koopa and save the princess (again), find every missing item, answer endless questions, and make them all the food they could ever want (even the meals they don't eat). My husband thinks I'm awesome, even on...