Wednesday night, I watched the powers of good and evil wrestle over souls overtaken by the devil's schemes. Two different battles enraged, each seeming to give over to the forces of darkness. Then, a single lantern illuminated Truth. Where did I witness such an epic scene? In the ballet "Unseen" on a...
I prayed to the LORD, and he answered me. He freed me from all my fears. Those who look to him for help will be radiant with joy; no shadow of shame will darken their faces. Psalm 34:4-5 NLT I discovered this verse earlier this year. Since then, it...
Ever since taking these pictures a few days ago, the song "You light up my life" has been playing in my head. The song was originally a (romantic) love ballad, but other artists have used it as a religious love song (See Wikipedia). My little darlings keep me grounded...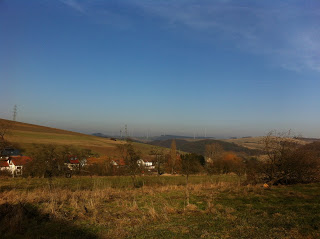 The most shocking thing no one told me before moving to Germany: It's dark in winter and the sun is "up" until 10-11 PM during the summer. The winter now drawing to a close is the darkest in recorded history (you will likely have to translate this page unless you...