Some moments are awkward. Some are emotional. Some are comical. Some moments just are. This week's seven quick takes is about my big moments this week. When you become an "older" woman On Saturday, we hosted our second annual ladies' day with our congregation. We served brunch and worshiped...
I'm a day late for Seven Quick Takes, but I think you will see that it's been a full week. If you enjoy these seven quick takes from the week, consider seeing what some of my friends have been doing by clicking here! Last year, we bought a backyard...
Fighting a sinus infection makes for a challenging week. When you are unable to breathe, sleep is not your friend. Prayerfully, I am nearing the end of this. Enjoy these Seven Quick Takes from our week. Starting Strong We started the week by hosting the youth devotional in our...
Strength lies in numbers. The more members in a group, the more manpower and resources. Well… Maybe. That truly depends on the kids of members in the group. Most groups operate on an 80/20 rule: 80% of the work is done by 20% of the people. There are leaders,...
Wednesday night, I watched the powers of good and evil wrestle over souls overtaken by the devil's schemes. Two different battles enraged, each seeming to give over to the forces of darkness. Then, a single lantern illuminated Truth. Where did I witness such an epic scene? In the ballet "Unseen" on a...
Our congregation planted a tree in honor of our elder. The children of the church helped pile the dirt over the roots. The grandchildren of our elder watered the soil and (with assistance) lowered the tree into the hole. This was an emotional few minutes. My sweet Madilynn (who...
Sometimes we have no words for an event or situation. Sometimes the real problem is we have a jumble of too many words and getting them out or processing them interferes with all the emotions connected to the words. The past few days have been filled with such words...
When God answers our prayers, how do we respond? If we pray for the hurting to find rest, are we ready to accept God's definition over our own? When we pray for people to change for the better, for families to be reunited, but also that children remain safe...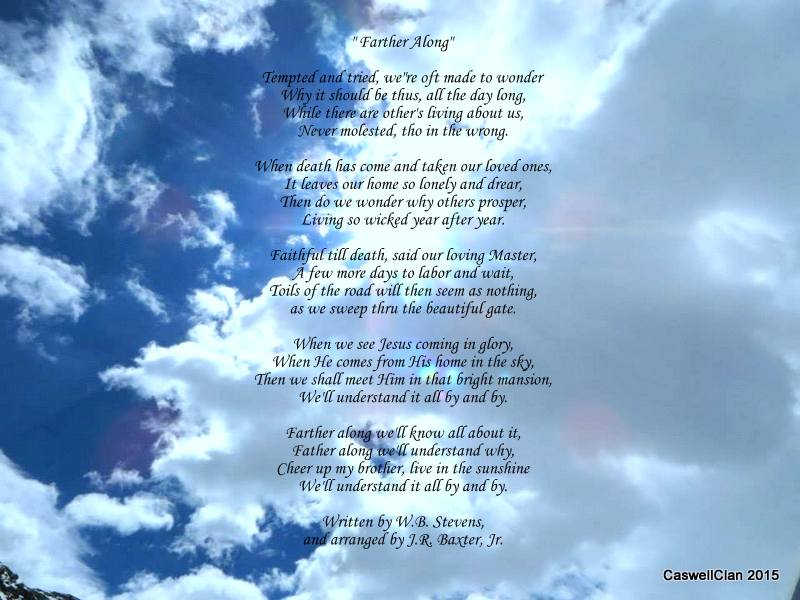 If my voice could hold out, I would sing all day every day. I have enjoyed the singing part of church service as far back as I can remember. I can close my eyes and see my child self – singing all the words to all the hymns loudly...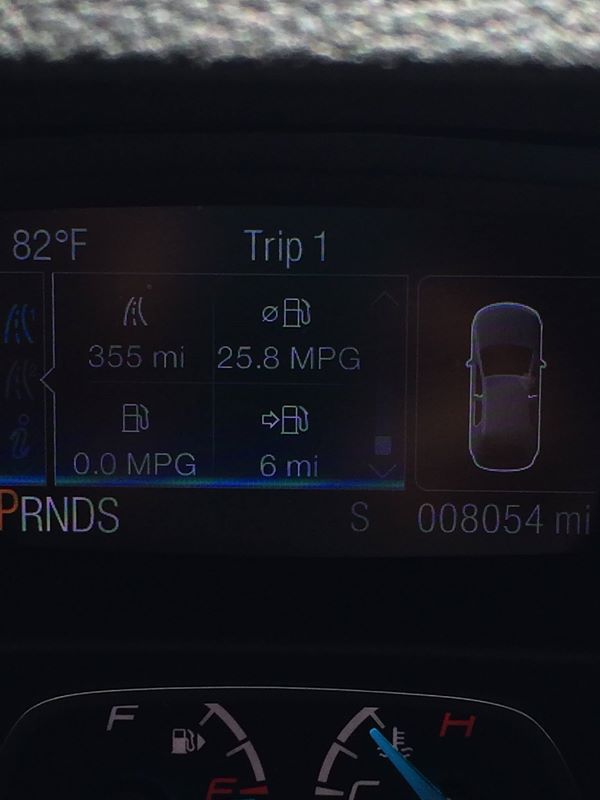 We live in a technological age. Everything is "smart" – our phones, computers, appliances, and even cars. In the fall of 2009, we bought our first Escape (or started making monthly payments on our first Escape). The digital gas gauge told us how many miles we could go until the tank...