Joy-filled Superhero Training
Posted On June 12, 2021
As a homeschooling family, we don't take a "regular break" for the summer. I want the kids (and myself) to have some kind of learning experience every day. This can take several forms. This week Vacation Bible School took the most space in our learning. For us, VBS is also the first of the summer activities, though the official first day of summer is a couple of weeks away.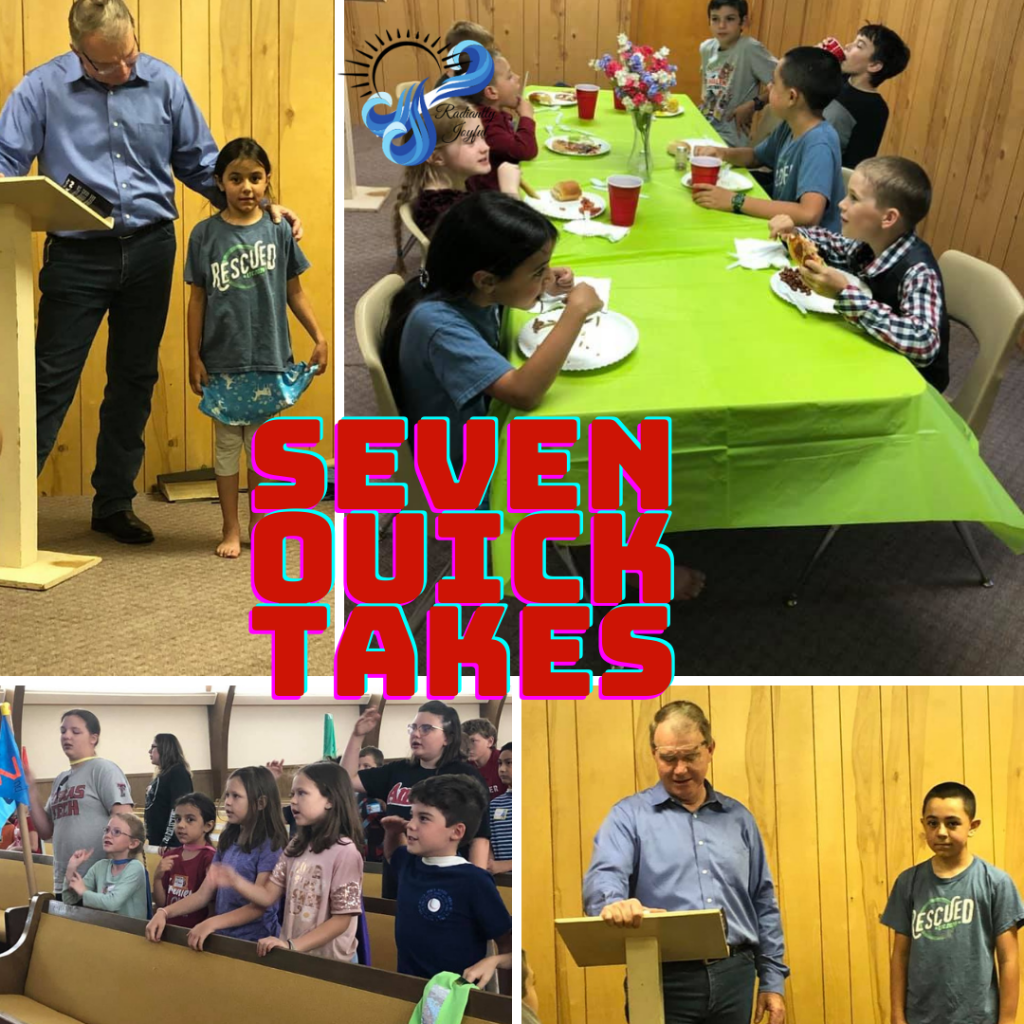 On Sunday, after worship services, we honored the kids who participated in Leadership Training for Christ this year. The theme was Worthy from the book of Revelation. Madilynn and Dietrich both earned a Gold in Bible Reading. Dietrich continued his gold streak in Speech. They also received gold in their team events of Drama, Chorus, and Puppets. 
Our VBS is Monday through Wednesday. For a few years now, I've done the Memory Verse station. This is a challenging one because the children range from Pre-K to completed 5th grade. They are divided by age, so my task is to make the memory work challenging for the big kids and simple for the little kids. On the first day, everyone had the same easy verse. The second day, I made it more challenging, but the middle class forgot what they learned and repeated the younger kids' verse. On the third day, everyone had it figured out and all four classes recited their version of the verse. 
Since our VBS classes end with 5th grade, the older kids serve as group leaders (getting the kids from one station to the next), helpers, and actors. Some of those "big kids" enjoyed the lessons more than the littles – asking questions and making applications. We've lived here six years, so I've watched some of these kids grow up both physically and spiritually. I look forward to seeing all God does in their lives.
Because we aren't busy enough, my friends and I have another virtual event going on – which started the same day as VBS. For the most part, it is pre-recorded, but everything still has to be uploaded and scheduled. This event is all about finding JOY in your journey, no matter what your pain points in life might be. It's amazing to hear from so many types of women and realize we all face the same sort of struggles. If you want to check it out, there's still time to catch up on what you've missed! You can register for the event here.
In our family, we like to watch series. Right now (and apparently also this time last year, according to Facebook), we are watching the Marvel movies in chronological order – which is not necessarily the order they came out in theaters. We leave out some that aren't on Disney+ or that we don't like as much. I'm often impressed by some of the thought-provoking quotes in these movies that remind us to look for what we have in common and stand for what is right. If ever the world needed superheroes, it's now, and it starts with us.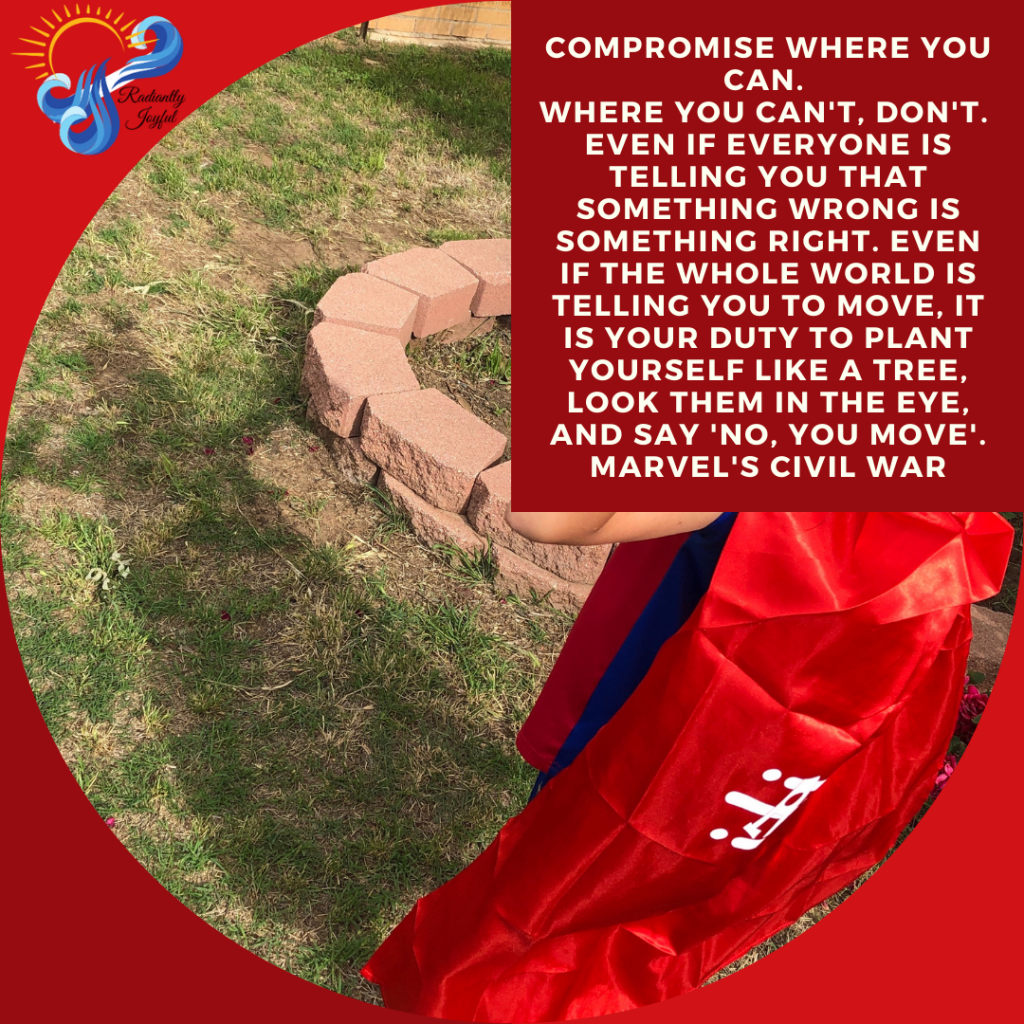 The June calendar is full. This week with VBS, next week Dietrich goes to camp, and the following week is ballet camp for Madilynn. When the kids commented about how busy the calendar looked, I reminded them that they weren't both doing all the things. I don't think that really makes the busyness less, but it helps me look at it with a little more peace.
It would not be a Quick Takes without a weather statement. We went from mild temperatures and rainy days to 106 degrees! The rain benefited the garden and the grass we're attempting to grow but also brought in the mosquitos. Next week will "cool off" to the 90s instead. Ah, life at the edge of the desert. Remember to check out the rest of the Takes on Kelly's Blog!