A Hammer and Sword
Posted On November 30, 2021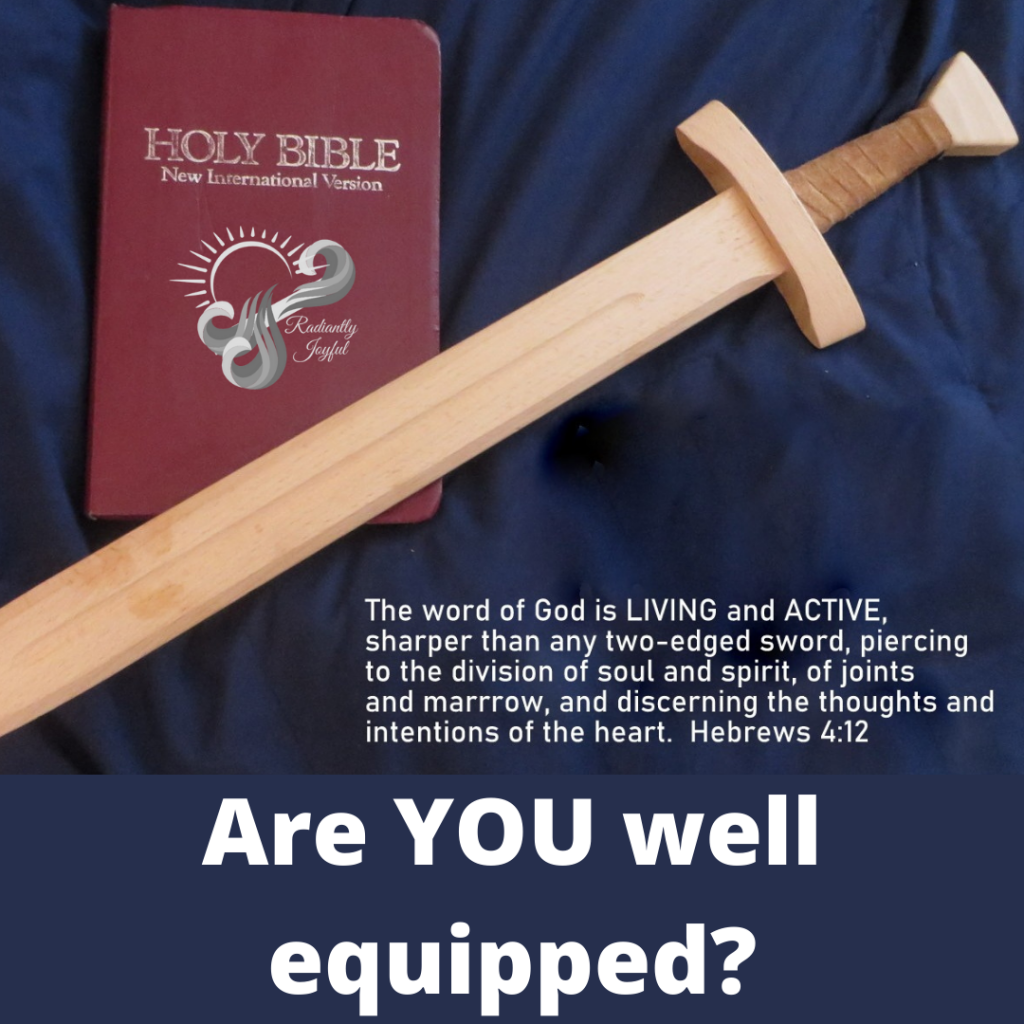 Every time I read through the Bible, I linger over Nehemiah. In part because of a lesson learned at the Euro-American retreat that changed how I saw this passage, but also because the remnant of Israel faced great opposition with little (worldly) hope of overcoming. By the world's standards, they were outnumbered and out-equipped. Each man stationed on the wall had a hammer and a sword or spear (Nehemiah 4). Each family had a protector. Everyone had a job to do both day and night. In verse 14, Nehemiah tells the people, "Don't be afraid of them. Remember the Lord, who is great and awesome, and fight for your families, your sons and daughters, your wives, and your homes." He reminds the people that the Lord is on their side and they have all they need.
Just before Thanksgiving, we went to visit my grandfather. During this visit, he showed us his collection of Swords (that is Bibles), including ones that belonged to his parents. He asked Dietrich, "Are you well equipped?" and then gave him one of my grandmother's Bibles. He asked me and I told him, "Yes sir, though my collection is not quite as impressive." However, it is the application of the equipment that matters.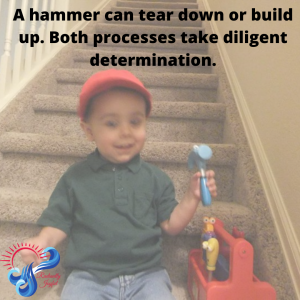 A hammer can be used for destruction or creativity. One stroke is rarely enough to accomplish either fully, but repetitive action produces results. A sword can be used to attack or defend. Any one blow could be fatal. Learning to properly block attacks is necessary to survive. It's not enough to KNOW the Word, we have to do what it says (James 1:22). Our training is for a battle against the unseen (Ephesians 6:12) and we must prepare at all times (1 Peter 3:15, 2 Timothy 4:2). We can take great courage, however, because the Lord goes before us (Deuteronomy 31:8) and those with us outnumber our enemies (2 Kings 6:16) when we align ourselves with the will of God. Are YOU equipped?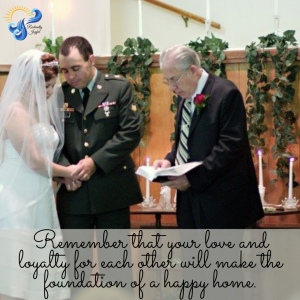 My grandfather officiated our wedding ceremony approximately fourteen and a half years ago. In his sermon, he challenged us to keep God as the partner in our marriage, to build on a foundation of love and loyalty – not only with each other but also with God. (I cheated a little to remember this by looking in the scrapbook my grandmother lovingly made). He has served as an example of a devoted husband, father, grandfather, and great-grandfather. He has shown God's love through even difficult circumstances. He is well equipped and encourages us to suit up as well. The armor we wear, the equipment we carry, and the determination of our minds determine how we show up and survive the battle. Are you equipped?