When I graduate… When I get married… When I have kids… After the kids grow up… If you keep waiting for the "perfect time," you will miss all life has to offer. The truth: All we have is right now, making NOW the perfect time. A wise muppet once...
Though the first day of the week is Sunday, many people "start" the week with Monday. Monday is the first day of the school/workweek for most people. For me, Monday is the day I set my goals for the week, including household tasks, menu, and business activities. While some...
Earlier this week, I did a video with all things I've been thinking through the most recent upheaval in the country (embedded at the end of this post). This is a written and expanded version. I believe most people are good and kind, or at the very least "live...
How has your life changed in the last few months? I asked this question one day on Facebook and received a myriad of answers. This one post generated more interaction than any other status post I've shared (other than pictures or videos). While the specifics varied, the answers held...
While running errands, I listen to the radio in the car. For several months, this usually results in a puddle of tears. A specific handful of songs trigger the grief. This week, it wasn't a song, but the D.J. talking that caused a wave of emotion. They were talking...
A tiny virus disrupted everyday life. The world shut down. "Stay at home" or "shelter in place" orders went into effect overnight. Some businesses received the designation of "essential" while others received the brush off. Each day seemed to add a new tenant to a really bad dream, but...
This week's Seven Quick Takes covers getting over your fear, taking joy in the journey, and finding adventure in whatever comes your way. More Crazy Weather This may be a theme in West Texas for this time of year. One day, we had 80 degrees. Then we had snow…...
For several months, I've been doing live videos on Facebook (and also sharing them on YouTube). An unintentional result is piles of notes all over the desk. I've been working harder at keeping my notes all in a journal instead of whatever piece of paper is nearest, but sometimes,...
I've been teaching Esther in our young ladies' Bible class. My favorite thing about teaching, whether in Bible class, VBS, or homeschool, is how much I learn in the process. The past few weeks have been no exception. If you aren't familiar with this short book of the Bible,...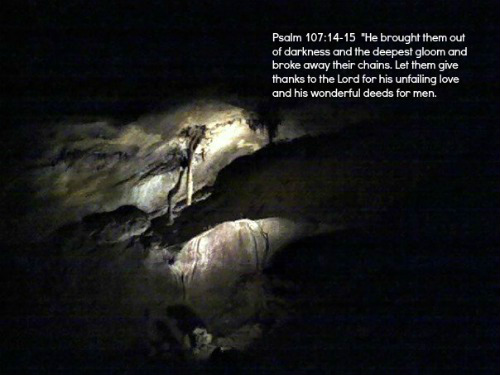 I truly didn't expect my mind/fingers to go in the direction they did with my second power to overcome post, nor did I realize I had so many things to say on the topic after all. When I first began meditating over the "more than conquerors" scripture, I had...