The people with whom we surround ourselves influence HOW we overcome, or if we choose to do so at all....
I continue to be amazed at the way God uses small things to make a big impact. A very personal example for me is how God wove two amazing friends into my life with a hair clip. The purpose of my blog is not to sell hair clips, so...
Being a child of the Eighties, I grew up with Sesame Street (I believe older episodes were better). Jim Henson's Muppets made the show, in my opinion. Kermit the Frog was among my favorite characters. The Muppet Movie (the original) remains my favorite of all Muppet movies. I'm surprised...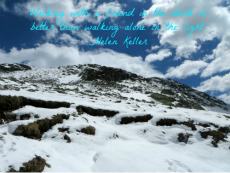 In middle school, a friend gave me a decorative banner with the quote, "Some people come into our lives and quickly go. Others stay a while leaving footprints on our hearts and we are never the same," by Flavia Weedn. This sentiment stuck with me through many moves as...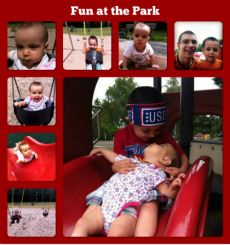 We packed so much fun into the month of July. The sun came out and we enjoyed some park dates with friends (Dietrich has friends of all ages, this particular friend is a teenage boy). Madilynn discovered park swings are fun. For the Fourth of July four-day weekend, we...