The people with whom we surround ourselves influence HOW we overcome, or if we choose to do so at all....
Some moments are awkward. Some are emotional. Some are comical. Some moments just are. This week's seven quick takes is about my big moments this week. When you become an "older" woman On Saturday, we hosted our second annual ladies' day with our congregation. We served brunch and worshiped...
Some people com into our lives and quickly go. Others stay awhile, leaving footprints on our hearts and we are never ever the same.                     On October 15, I became a consultant. What I didn't know, is I'd found my...

After a seven month hiatus from writing, I'm back. This seven quick takes will highlight more than the previous week because so much has happened. Writing again is just the thing I need to be doing, even when it also seems like the hardest thing to do.  Getting through...
This month, I joined a friend in a 14 day challenge, going "live" on Facebook every day for two weeks. Earlier in the year, she invited me to a training group for network marketing called Rank Makers, led by Ray Higdon. I'd already learned a lot, but the 14...
Being a child of the Eighties, I grew up with Sesame Street (I believe older episodes were better). Jim Henson's Muppets made the show, in my opinion. Kermit the Frog was among my favorite characters. The Muppet Movie (the original) remains my favorite of all Muppet movies. I'm surprised...
The past few days flooded my heart and mind with memories. I witnessed my dear friend and twice college roommate (we did not room together all four years, in other words) marry the man of her dreams. Being present for her on this day a little more than eight...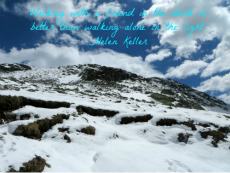 In middle school, a friend gave me a decorative banner with the quote, "Some people come into our lives and quickly go. Others stay a while leaving footprints on our hearts and we are never the same," by Flavia Weedn. This sentiment stuck with me through many moves as...
I spent a good portion of the day visiting with friends from college. Through the magic of the internet, we've kept in touch – celebrating the marriages and births, morning the passing of loved ones, praying for miracles. Time and distance do little, in some ways, to change the friendships based first...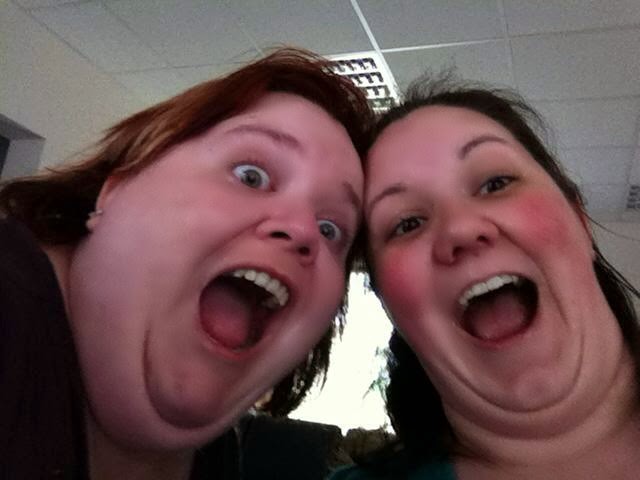 The long awaited, much-anticipated visit from my friend Jennifer!  Our first event was attending a tea party for the church ladies, a "hello/goodbye" event, as military congregations are very fluid. Here, Jennifer met my family away from home, as well as some of the most amazing prayer warriors I've...