Parenting is not for the weak-minded, faint of heart, or simple-willed person. Parenting, many days, feels like a war, at least in the current ages and stage of my children. I love them fiercely. I protect them and care for their needs above my own. These days, every morning...
Good Morning, Monday! First, a self-plug: I have a previous post from this blog featured on Mamalode today. Please stop by and read it (and like, comment, and share if you are so inclined. Note: I have no control over their ads or merchandising. If, however, you should see...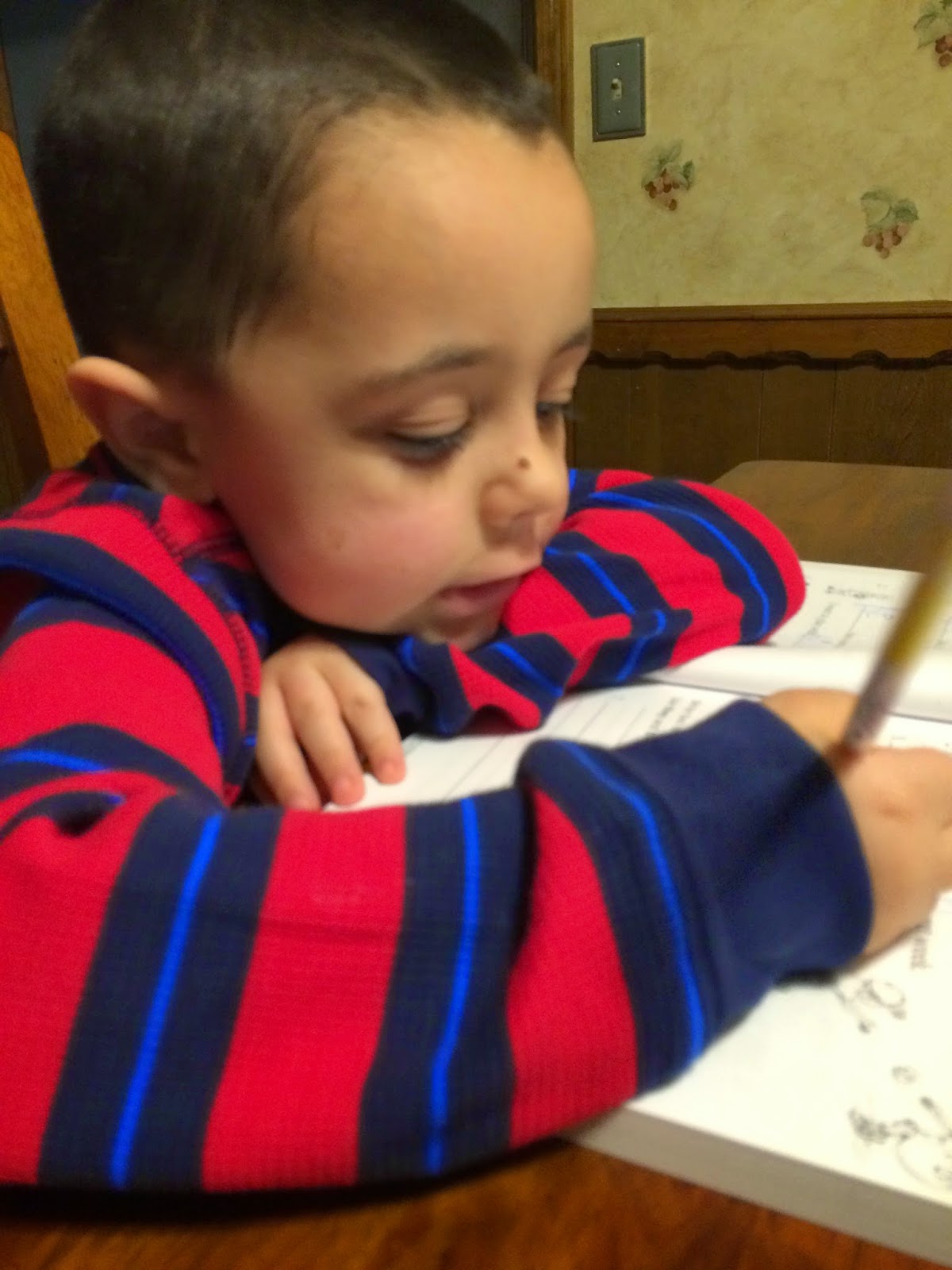 Dietrich is an intelligent boy, often showing eidetic memory. He is able to remember things from age two and three. He grasps some big concepts, has a large vocabulary, and surprises us daily. usually, I write everything for him and he copies. today, I wanted to see how...