On October 15, I became a consultant. What I didn't know, is I'd found my other new best friend, a heartmate. On November 14, I met her daughter (then 12), who actually did my training because my new friend...

After a seven month hiatus from writing, I'm back. This seven quick takes will highlight more than the previous week because so much has happened. Writing again is just the thing I need to be doing, even when it also seems like the hardest thing to do.  Getting through...
When God answers our prayers, how do we respond? If we pray for the hurting to find rest, are we ready to accept God's definition over our own? When we pray for people to change for the better, for families to be reunited, but also that children remain safe...
Last week, in order to make my home sing, I ran – or floated – away from home. After more than a year of transitions, after more than seven years of doing almost everything for and with my children, after almost nine years without a "personal vacation" – I...
I don't have anything clever to lead into this week's Seven Quick Takes, so I'll dive right in: We spent a wonderful weekend with my sister and brother-in-law. Dietrich enjoyed much more time playing the Wii and Madilynn enjoyed having more people to tell what to do. My friend,...
Being a child of the Eighties, I grew up with Sesame Street (I believe older episodes were better). Jim Henson's Muppets made the show, in my opinion. Kermit the Frog was among my favorite characters. The Muppet Movie (the original) remains my favorite of all Muppet movies. I'm surprised...
This week seems to have flown by in some ways. In others, I'm just as tired and behind as ever. That must mean it is time for another Seven Quick Takes. ~1~ On Saturday, I attended a Ladies' Day gathering with our church. I did not have to carry...
When I visited my grandparents, my Grandfather led the Wednesday night devotional talk. He focused on Paul's prayer in Ephesians 3:14-21. When I think of this verse, I sing it, because it is also an Acappella song. (Regular readers should not be surprised). My grandfather talked about praying this...
The past few days flooded my heart and mind with memories. I witnessed my dear friend and twice college roommate (we did not room together all four years, in other words) marry the man of her dreams. Being present for her on this day a little more than eight...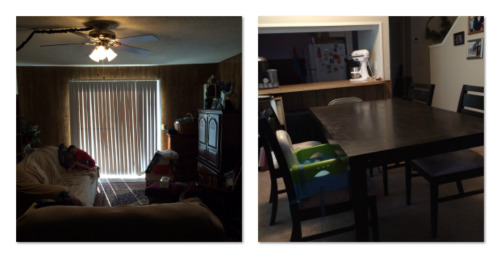 Does anyone else feel that June has been incredibly long? I am glad this is the last full week of June. Here are this week's Seven Quick Takes. ~1~ I am finally done unpacking boxes! In some ways, things feel a little more cluttered and cramped since we are...