To Sue, With Love
Posted On March 17, 2013
Being part of a military congregation, one must form quick relationships. One is only the "new family" for a few weeks, at most, before someone else new arrives. Quickly the new members become the seasoned ones, hopefully after their vehicle has arrived and they are in permanent housing, so they can also serve others. The congregation is fluid, people constantly coming from and going to different military installations. That being said, when one is this far from home, it is essential that the church become family.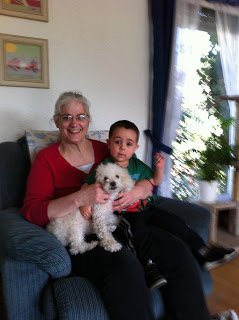 Before moving to Germany, I researched and found a local congregation. I contacted them weeks before our move. I received several replies from different members. One of these dear ladies was Miss Sue (or Mizzooo as Dietrich used to say). She offered good advice and I know she prayed for our safety during the move. When we arrived, she continued to help by offering rides before we had our vehicle, by watching Dietrich during in-processing, and being a friend.
Not even a month after our arrival, we suffered our greatest loss – a miscarriage. During this time, Sue became a close friend. She relayed her own story of loss. She knew of our desire to add to our family and began praying for that. I now hold the answer to that prayer. Sue has been praying for Madilynn before her conception, just as she prayed for us before knowing us. She's an amazing prayer warrior and sister in Christ.
In the past year, Sue has loved on Dietrich (and now Madilynn) and checked on me during the deployment. She and her husband and daughter took Dietrich and (pregnant) me to Luisenpark for Dietrich's 4th birthday.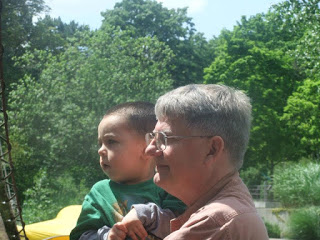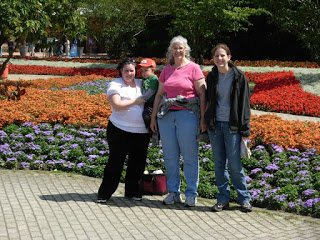 Recently, I had an opportunity to serve her as she has served us, as she recovered from surgery. Providing something as simple as a meal and sitting for a visit seems so small compared to all she does. After all, we are not the only family she has served in this way and she serves the congregation in the same generous way. She is friendly, generous, creative, and loving.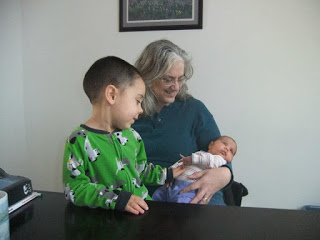 As I think about these things, and so many more, I cannot begin to thank Miss Sue enough.  We say goodbye today, but this goodbye is really a "God be with you until we meet again." We love you, Sue and David. Your imprints will be on our hearts until we meet again.