Dietrich keeps asking which trashcan to put things in.
Madilynn can easily open, then slam, the doors here (round door knobs vs. handles, easy to turn vs. built in "catch").
Commercials are weird.
Pay at the pump is great. Cheaper fuel is even better.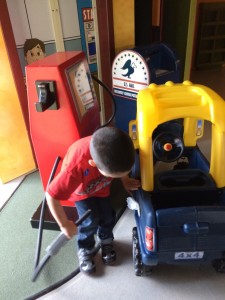 We don't have to use transformers or adapters for everything we plug in!
Dietrich also keeps asking if he can watch AFN (instead of just saying, can I watch TV in a house with satellite).
He also asks what we have to get at the commissary, rather than saying Wal-mart or grocery store.
I'm not sure what time zone the kids are in, but they don't want to go to bed, Dietrich gets up almost hourly some nights, then they wake up either too early or sleep in (though typically one sleeps in and the other wakes extra early).
More pickups, less smart cars.
Really big washers and dryers!