When Prayers are Bittersweet
Posted On February 1, 2016
When God answers our prayers, how do we respond? If we pray for the hurting to find rest, are we ready to accept God's definition over our own? When we pray for people to change for the better, for families to be reunited, but also that children remain safe and loved, how do we respond to the gut-wrenching rip when the answer is some children need a different forever family than the one into which they were born?
I've mentioned my former life as a social worker and talked about some of the situations that pull at our hearts, bringing us to our knees in prayer for the innocents that are tossed about by an imperfect system. How do you comfort the caregivers of these children in times of turmoil and grief? How do you share these stories with your own children, in a way that won't cause more questions and insecurity?
I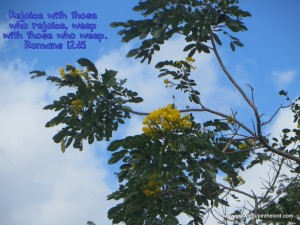 'm sure I don't have all the answers. What I have is a heart that is so filled with love for others. Today sees an end and a beginning for the two little boys my Madilynn prays for every night: An end to the visits with people not willing to work to be a family, though not to the wondering why their parents didn't fight for them. An end to visitation and trying to force people to take responsibility, but a beginning of a new set of court dates – one that will end with a forever family for these sweet boys. I can hardly wait to throw a "gotcha" party when the adoption is finalized. Until then though, I keep praying – especially through this bittersweet day.
God created families to love and care for each other – oh, how He must be sharing in both the grief and joy my friends feel today. God gave us each other, to lighten our burden and increase our joy. How strange it is to celebrate and mourn at the same time, yet maybe these are the times we are most like our Creator's Image.