Crockpot Chicken and Rice
Posted On September 25, 2012
I'm not really big on rice, but I thought I would give chicken and rice another try. I combined a couple of different recipes I found through Pinterest, then added some flair of my own.
It's challenging to get my little man (or even my husband) to eat vegetables, so I sneak them in however I can. For the tomato soup, I used one of the "contains a full serving of veggies per serving" to help accomplish this goal.
1 packet Italian seasoning
1 can cheddar cheese soup
1 can tomato soup
1 can water
2 c. rice
1 1/2 lbs chicken tenders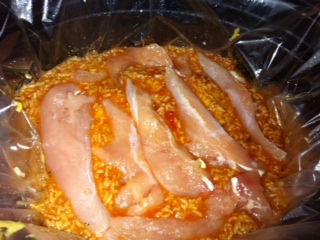 Mix soups, water, seasoning and rice together in crockpot.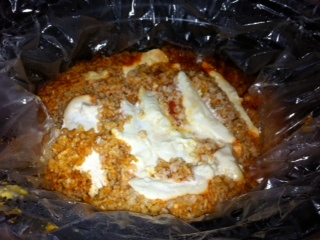 Add chicken on top.
Cook on low for 4 hours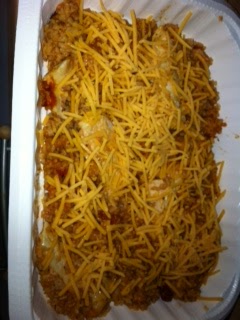 Sprinkle with cheese if desired.
For my purposes, I transferred the meal to a disposable casserole dish.