Being part of a military congregation, one must form quick relationships. One is only the "new family" for a few weeks, at most, before someone else new arrives. Quickly the new members become the seasoned ones, hopefully after their vehicle has arrived and they are in permanent housing, so...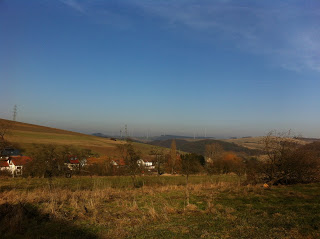 The most shocking thing no one told me before moving to Germany: It's dark in winter and the sun is "up" until 10-11 PM during the summer. The winter now drawing to a close is the darkest in recorded history (you will likely have to translate this page unless you...
One year ago I faced being without my husband of only a few months for an extended period of time. I knew that even when we reunited during mid-tour leave, the time would be brief and focused on the addition to our family. I thought about the possibilities and...