Milestone Celebrations
Posted On March 5, 2014
This year, my grandparents celebrated their 65th wedding anniversary.
They met in high school. At the time, my grandmother was dating a friend of my grandfather. Grandmama told me that he did not take it well and quit driving the car-less love birds around town, until sometime later.
They married on January 21, two days before my grandmother's birthday. At that time, the ages of the newlyweds were published, and she didn't want the official record to show she was older. The preacher they wanted to officiate became tied up in a Gospel Meeting and ice threatened to postpone getting to the Justice of the Peace. The day of the wedding dawned sunny and clear and my grandparents, her dad and brother, his mother, and two friends from school witnessed the nuptials. My great-grandmother didn't attend because she felt she had nothing to wear (which if you knew Granny, sounds just like her). His father gave his blessing but did not attend. His mother signed the papers for them to wed (as they weren't "old enough").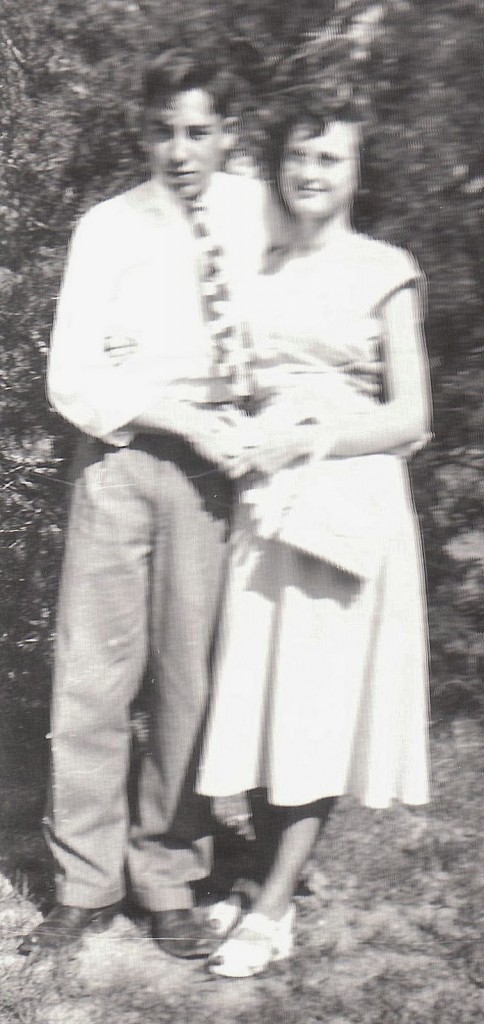 The newlyweds ~ 1949
Grandmama wanted to have four children before she turned 25, which she did. She really wanted a little boy and, after three girls, she met that goal as well. By the time they were 55, they had nine grandchildren, 7 girls and 2 boys – all born within 11 years. Presently, at age 83, they have 13 great-grandchildren, with another due this month (the oldest of which will be 10 this year).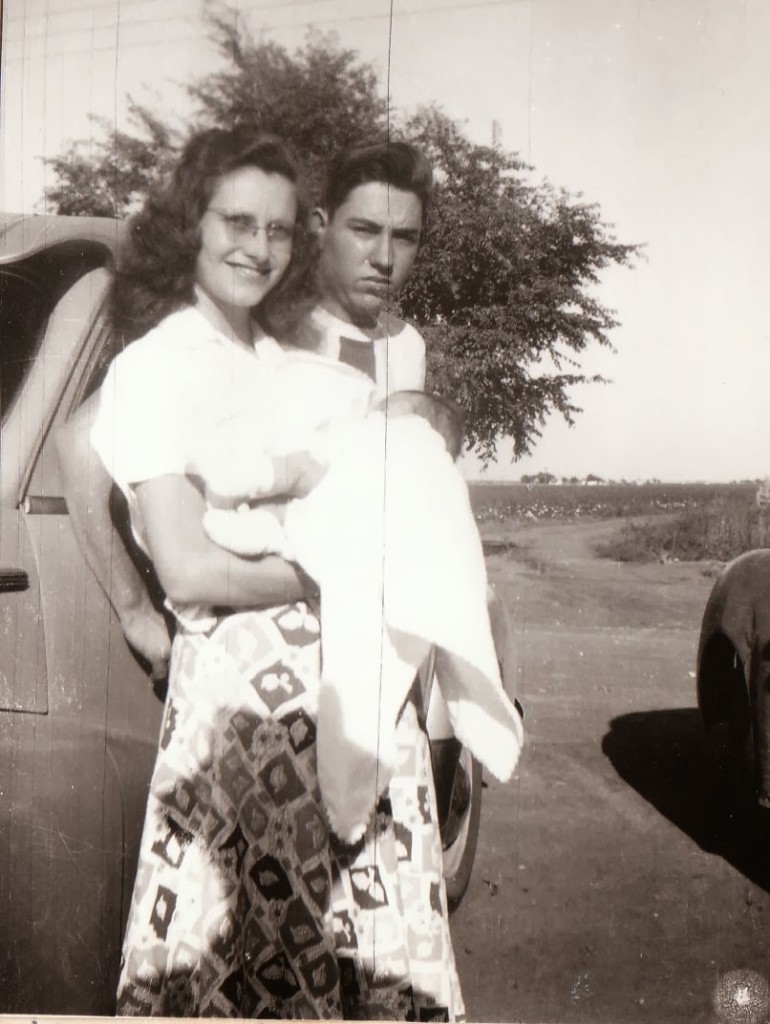 holding the first baby, Pamela Marie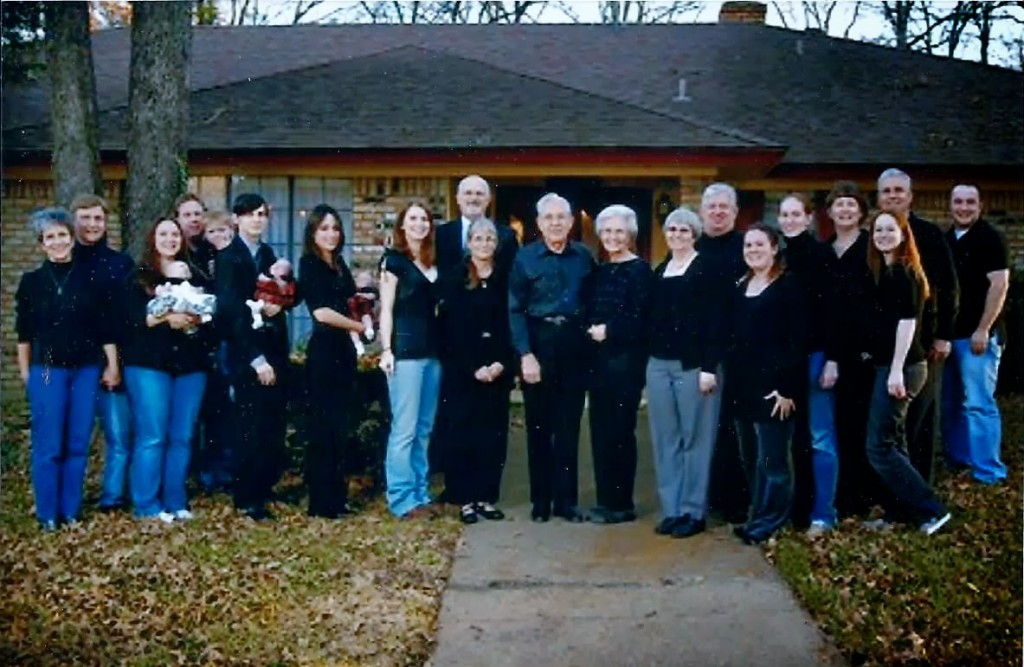 Most of the gang, in January 2008
I have missed many family gatherings while living in Germany especially milestone celebrations. I am grateful for the legacy of my grandparents. Their love, commitment, dedication, and devotion is Christlike in every way. They are unconditional in the way they love, forgiving, and willing to sacrifice. My grandfather worked until he turned 80. He paid for the first four years of three out of four of his children's education. The oldest daughter got married after her first year in college and began paying her own way at that time.  They give us more than we can ever repay. I hope to be as an amazing example to my children and grandchildren as they have been to me.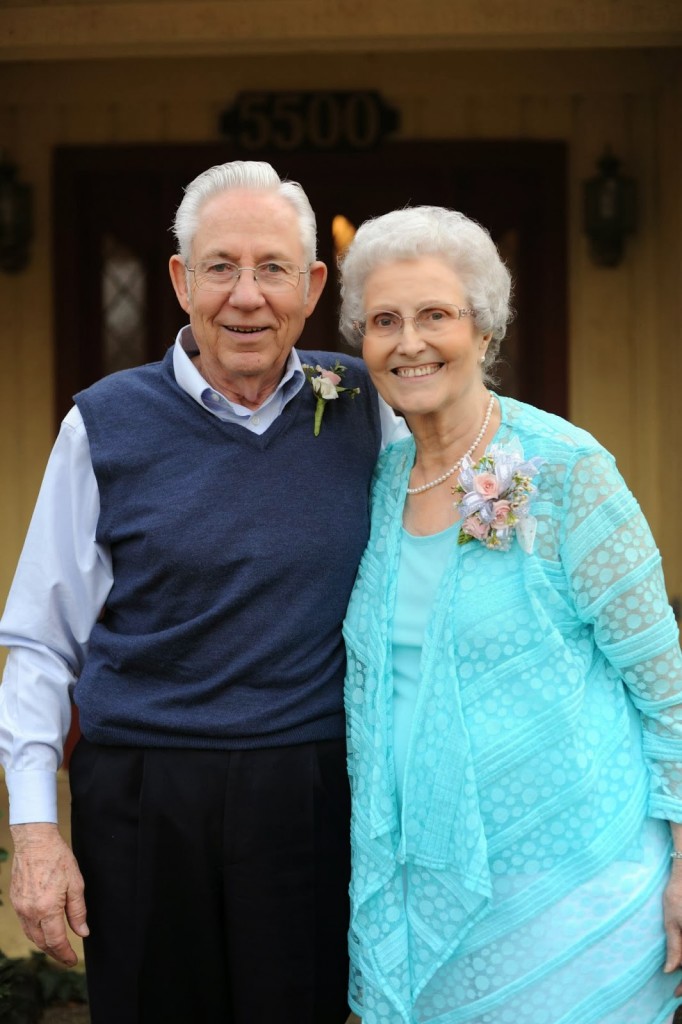 The still beautiful happy couple, 65 years later.