A Rehl Love story
Posted On March 9, 2014
They met at Oklahoma Christian College, an English/education major and an athlete.
She worked a desk job and he saw her through the window. He thought, "She is beautiful!" and arranged for his brother and sister-in-law to introduce them. After a whirlwind romance, they married on December 18, 1976. Two years later, they had their first child. By 1986, they had four – three girls and one boy. The joke was that they were all "accidents".
Both were dedicated to education. She taught high school English. After many years, moves, and school districts, she taught the honors classes she dreamed of teaching her entire career. He coached girls basketball and taught history. A great coach and a WWII "buff", he led many teams to championships and passed on his love of history to many students.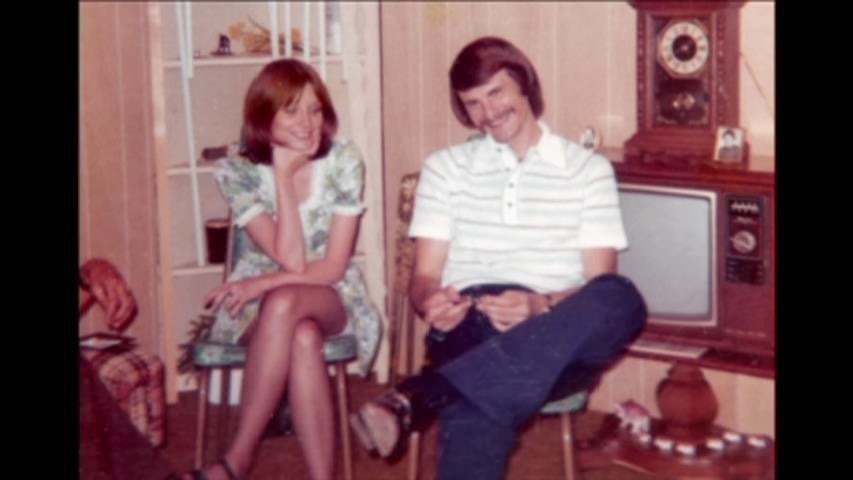 The happy couple, the early years
Fast forward several years, their children became parents, making them proud grandparents. Their first grandchild was born in November 2004, the latest is due this month – there will be a total of nine – three boys and six girls.
When you prepare to move across the ocean and say goodbye to family and friends, you accept that you may not see some of them again in this life. These two losses were unexpected. Their absence will be obvious at our homecoming. When we told them we were moving to Germany, I saw a light in my uncle's face – his love of history shining through. I thought for sure when my aunt retired, they'd make a trip out here to see the places of the history he enjoyed teaching. Instead, they spent eight months watching him waste away with ALS. A very selfish part of me is very glad I didn't see him like that; that I get to remember him healthy, tall, and strong. The greater shock came almost exactly a year later, when my aunt died. While the official cause of death was the stroke, she died of a broken heart, incomplete without the love of her life by her side.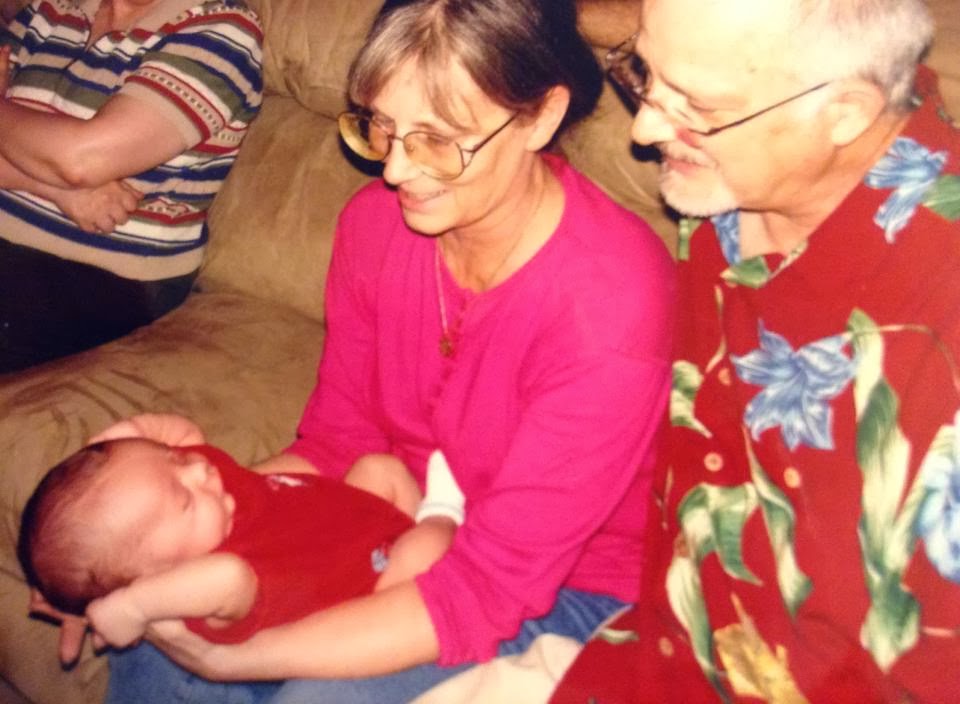 Cathe and Bill meet Dietrich, July 4, 2008
I have missed many family gatherings in the past few years because of our military lives. However, I have one very special treasured memory of them: the day they met my little boy. He was the first of her siblings' grandchildren. Even though their house was full of their own grandchildren, they took the time to hold and dote over Dietrich. They loved children. They loved family.
In some ways, we weren't "close" but we are a close family. We celebrate together, any excuse is a good reason for a get together with good food and great company. We've mourned together, laughed a lot, shared many births, and a few miscarriages. My aunt and uncle were present for many big events in my life, as my parents were (and will continue to be) for their children. The support of an amazing extended family is such a gift and treasured blessing.