I consider myself a knowledge seeker. When something interests me, I want to know more about it. I research it and learn what I can. I strive to instill this value in my children as well. Many topics have multiple points of view, and quickly conflicting information can be found. Sometimes, I have someone with more experience on the matter to rely on for clarification. Other times, I have to form the best judgment for myself based on the information provided. Still other times, when reading up on an issue that has me curious, I become emotionally charged, particularly when reading something in opposition to my belief system. I find myself thinking, "Well, that's wildly taken out of context!" Yet, my very next thought is, "that other group probably says the same thing about my defense for my beliefs." Whoa. Humbleness alert. Each party believes his/her perspective to be true. Sometimes we even use the same source to prove "truth."
This seems especially true in the area of Religion and Spirituality. Everyone comes to the table with their own interpretation or agenda or motives. Is it even possible to lay all of our personal stuff aside and seek Truth together? Reading the Word simply for what it is, without concern for what this or that denomination or faction teaches, without focusing on what preacher so and so or brother what's his face said? Could we walk away from such a study stronger, more convicted, and a better student of the Word? Could we become better equipped at our mission to seek and save the lost?
Lately, Christianity has taken a hit in America. While it's clear America is no longer a "Christian nation" God remains sovereign and waits for all sinners to turn to Him in repentance. Believers should be responding in love and truth – but most importantly we should be responding, not sitting idly by! Believers ought to be sickened by the current state of the world, of the prevalent celebration of sin, the outright mockery of God's creation. God wants His people to be reconciled to Him, but people value the labels they've created for themselves more. God's design for His church is perfect. We the people, are not. We the people continuously create divisions, denominations, and distinctions that God never intended.
Where, then, do we turn in our quest for knowledge? How can we begin to heal the hurts, overcome the heartaches, and see beyond the despair of failure? Only by returning to the Creator Himself. Only by seeking Truth, without agenda, laying aside all preconceived notions, and being willing to forgive.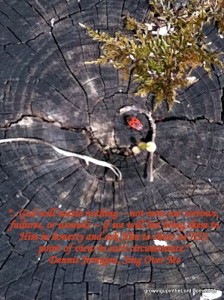 This post may be linked up at other amazing places online.
Follow me at Follow