Living in God's Promises Bravely
Posted On September 24, 2014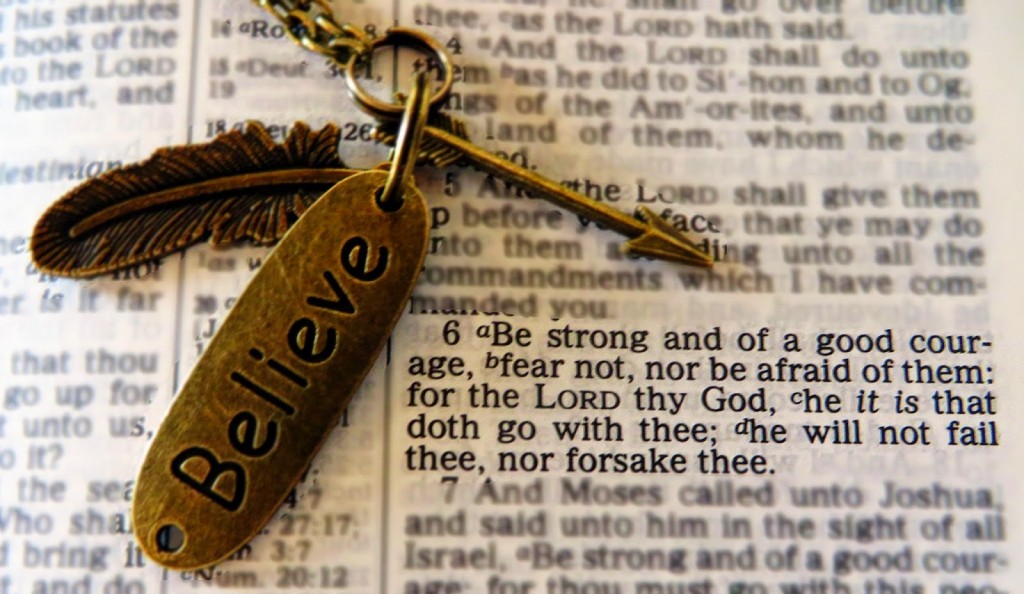 Bravery, courage, strength.
These traits are rarely about doing what is comfortable or easy. They are most often about overcoming, dealing with a tough situation, making the best out of seemingly impossible circumstances, and continuing to move forward in spite of exhaustion. Weathering the storm builds strength, a strength we cannot see until long after the storm has passed.
A search on Biblegateway.com provides eleven matches (in the NIV) for "strong and courageous". Sometimes these words of edification addressed an individual, and other times a group. Most also contain the words "do not be afraid or discouraged" for God "will never leave or forsake you". While these books were not written specifically for us in our time, the encouraging promise still rings true. God keeps every promise He makes – both in the affirmative and the negative. He always keeps His end of the bargain. I don't know about you, but I'd much rather receive blessings than curses. I'd rather be a little uncomfortable sometimes in this life, than for eternity. Here is a paraphrase of God's promises, just for you:
Do not be afraid. Stand firm and the LORD will deliver you. The troubles you have today you will never have again. The LORD will fight for you if only you will be still! (Exodus 14:14). Do not be afraid, for I AM with you. No matter what you face, I GO before you. You are MINE because I RESCUED you (Isaiah 43). I will give you the victory if you will follow ME. You have no reason to fear because I AM walking in front of you and I WILL never leave (Deuteronomy 32:5-7). I alone can take all the bad things in your life and turn them into something good, beyond your imagination. You will conquer any obstacle when you trust in ME. When you remain faithful, nothing – NO THING – will separate you from My Love. When I AM with you, the enemy is powerless (Romans 8:28-39). Don't you know, that I AM the LORD!? I do not sleep. No problem is too great for me. I understand all you are going through. I can give you strength so you will soar like an eagle! (Isaiah 40:28-31).
Wow! What promises! God asks only for our trust and obedience. In return, He takes care of EVERYTHING!
originally written for the Ramstein MOPS Blog