The book of Ezra opens with Cyrus releasing a portion of the remnant to return to Jerusalem to rebuild the Temple of God. He returns the items taken by King Nebuchadnezzar and offers the Israelites everything needed for the task. Soon, his edict is forgotten. Lesson 1: People forget...
This post is part of the One Word Blog Linkup hosted by, Janine and Lisa! This week, the word prompt choices are Whisper and Shatter. If you would like to join the linkup you can find more information HERE, sign up for weekly emails HERE, and/or join our Facebook group HERE. Every Friday, two prompts are emailed. Choose...
I wear contacts. Without them, my vision is blurry. I am nearsighted with astigmatism. Due to the move, Peter's job change, and waiting on insurance, my last pair of lenses were getting a rather thick film on them. One or both may have had other imperfections as well, like...
For the past month, I have been a part of a Radiance Project. One of the first exercises involved identifying the fears that hinder success to better overall health (this is not a "get skinny" program, but a holistic health approach – mind, body, soul). As you can read...
I've been reading more during this time of transition. I enjoy reading and can read a novel in a day or two. Truthfully, I like to see how the story ends, so I can't stop. I got hooked into a good Christian fiction series. I've also enjoyed the historical fiction...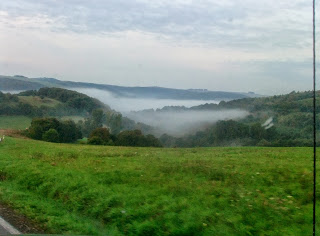 A couple of weeks ago, a friend message me with the following: I was reading Matthew 7 tonight and it made me cry. I started thinking about all my close friends who love The Lord and go to church but have never been baptized for the remission of sins. It got me...