You Light up my Life
Posted On December 5, 2013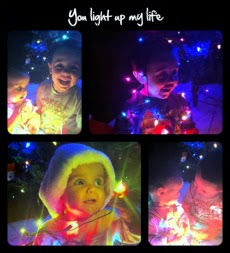 Ever since taking these pictures a few days ago, the song "You light up my life" has been playing in my head. The song was originally a (romantic) love ballad, but other artists have used it as a religious love song (See Wikipedia). My little darlings keep me grounded during difficult times.
For most of my life, I wanted to be a mother. The first verse of the song contains the words, "So many dreams I've kept deep inside me. Alone in the dark but now you've come along." This is how I felt when I finally held my beautiful baby boy in my arms. I repeated this awe when my precious angel girl was born.
One of my husband's sayings is "I'm so bright my mama called me son" – Both our son and daughter are the brightest stars in our lives.
You light up my life.
You give me hope to carry on.
You light up my days and fill my nights with song.