Magic, Fire, and Snow
Posted On February 14, 2020
Fighting a sinus infection makes for a challenging week. When you are unable to breathe, sleep is not your friend. Prayerfully, I am nearing the end of this. Enjoy these Seven Quick Takes from our week.
Starting Strong
We started the week by hosting the youth devotional in our home on Sunday evening. Nothing warms my heart more than filling my home with praise and worship. I also started out the week strong with writing, until the sinus pressure took over.
"Magic" Brooms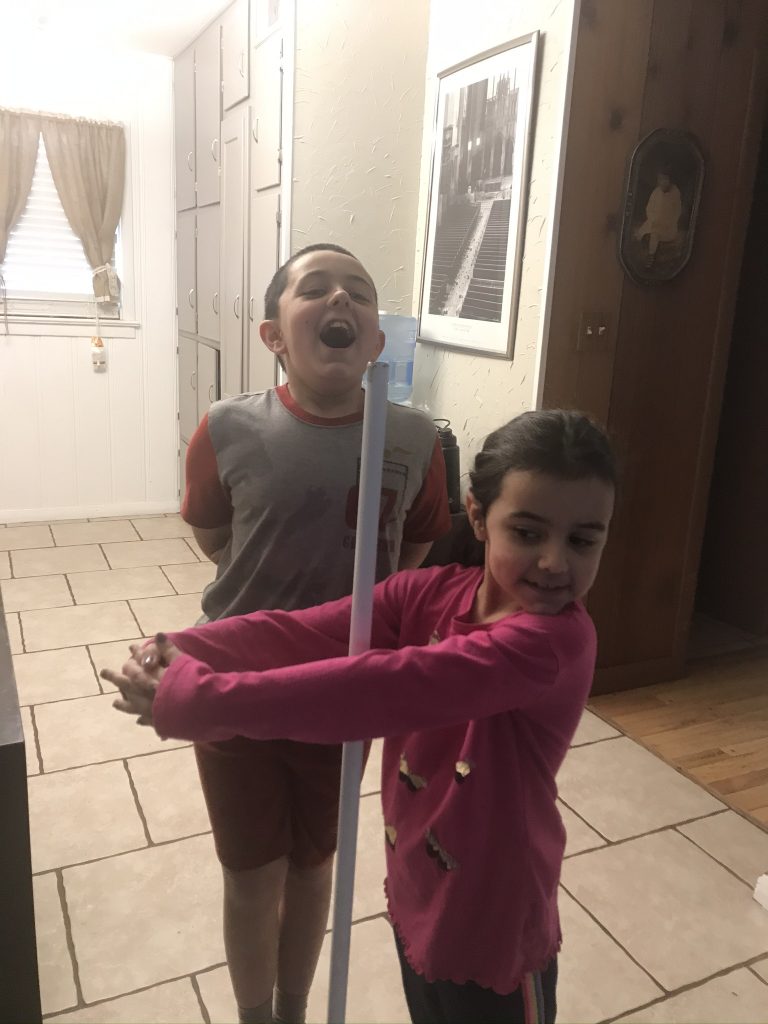 I knew about the broom standing trick, as I've done it before. I didn't really pay attention to the "vernal equinox" part, as much as I wanted to show off for the kids. By now, you probably know that the trick has everything to do with the way a broom is made, not the tilt of the earth or position of the moon.
Homeschool Snow Days
We FINALLY had a good snowfall, after many weeks of teasing and nothing happening in our town. Madilynn rejoiced that her prayers were answered. I told the kids they had to do school work BEFORE they could go out and play. Several of my fellow homeschool moms posted similar sentiments. To be fair, many of us finish our school days by lunchtime and the kids play in the afternoon anyway.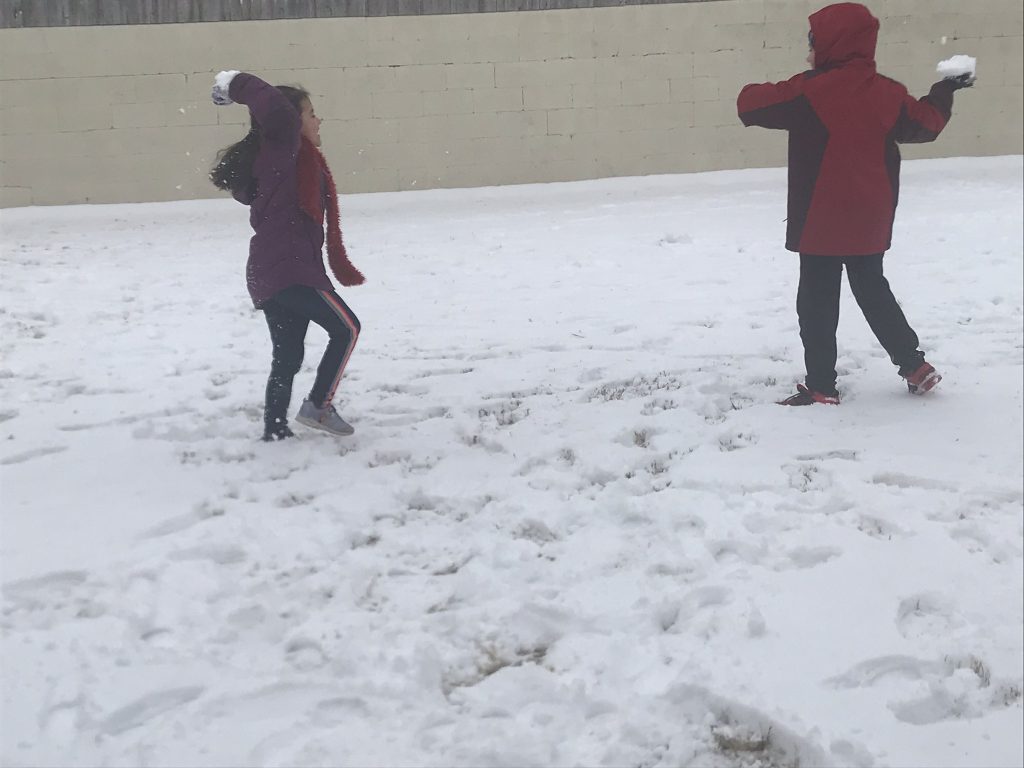 Order of Worship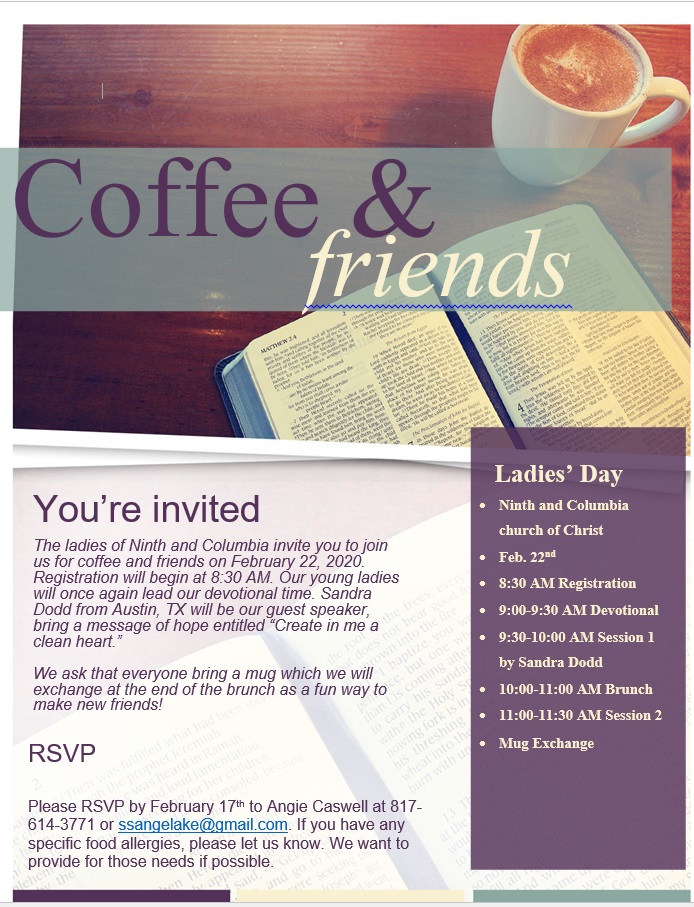 If you've ever been in charge of any part of organizing a church activity, you know that sometimes, getting volunteers is like asking if someone wants a lobotomy. Our second annual Ladies' Day is next weekend. I am tasked with getting out song leaders and pray-ers. Last year, we learned that our young ladies wanted to serve and they led songs, read scriptures, and led prayers. This year, I started with them. I received all Yeses AND I even had a few surprise ones in my daughter and her friend. If you live in our area, we'd welcome you to join us!
Love is in the Hair
What I enjoy most about my business is that I can do it from my home and not take away time from my family. A few times a year, my team does a fun informational event to share our products. We give away daily prizes, have daily demonstrations, and different testimonies and stories every day. This event helps us get to know each other and our customers better. What started as a way to get a discount on a great product has turned in to so much more.
Learning Opportunities
As a homeschool family, we take everyday things and learn about them. Today, we watched YouTube videos about the Real St. Valentine and the origins of the day. It was not a happily ever after love story.
Cinders and Ashes!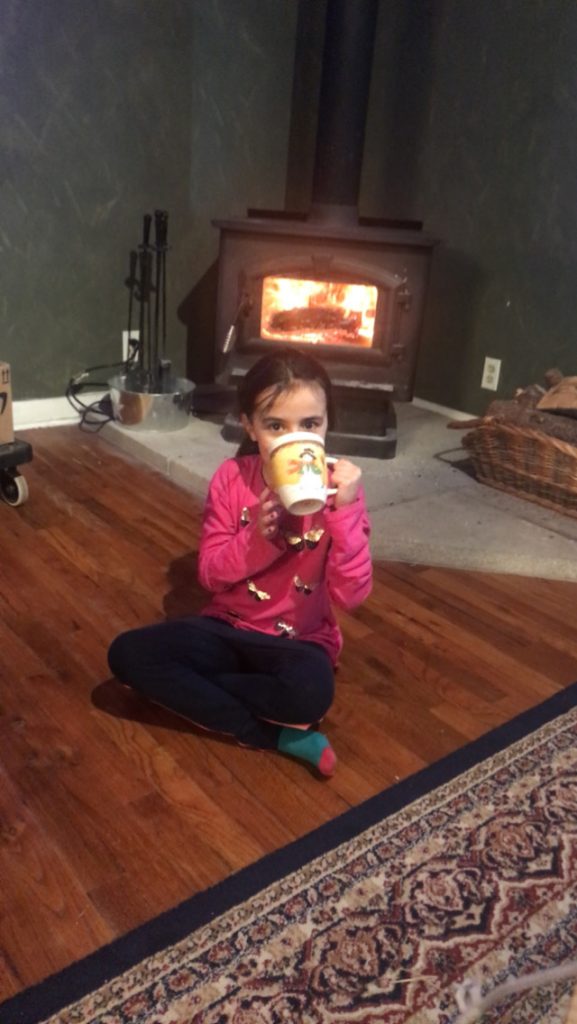 Because of the snow and generally cold weather (and I know some of you have colder weather) we've been staying indoors with the fireplace and warm drinks. As I clean out the cold ashes, I often hear in a Thomas the Train voice "Cinders and Ashes!" Yesterday, I barely bumped my hand on the hot fireplace putting in a new log. I did get a small burn, but thanks to Melagel, it's barely visible and doesn't hurt. I did, however, think "cinders and ashes" at the time.