Lessons from Little Women
Posted On January 12, 2021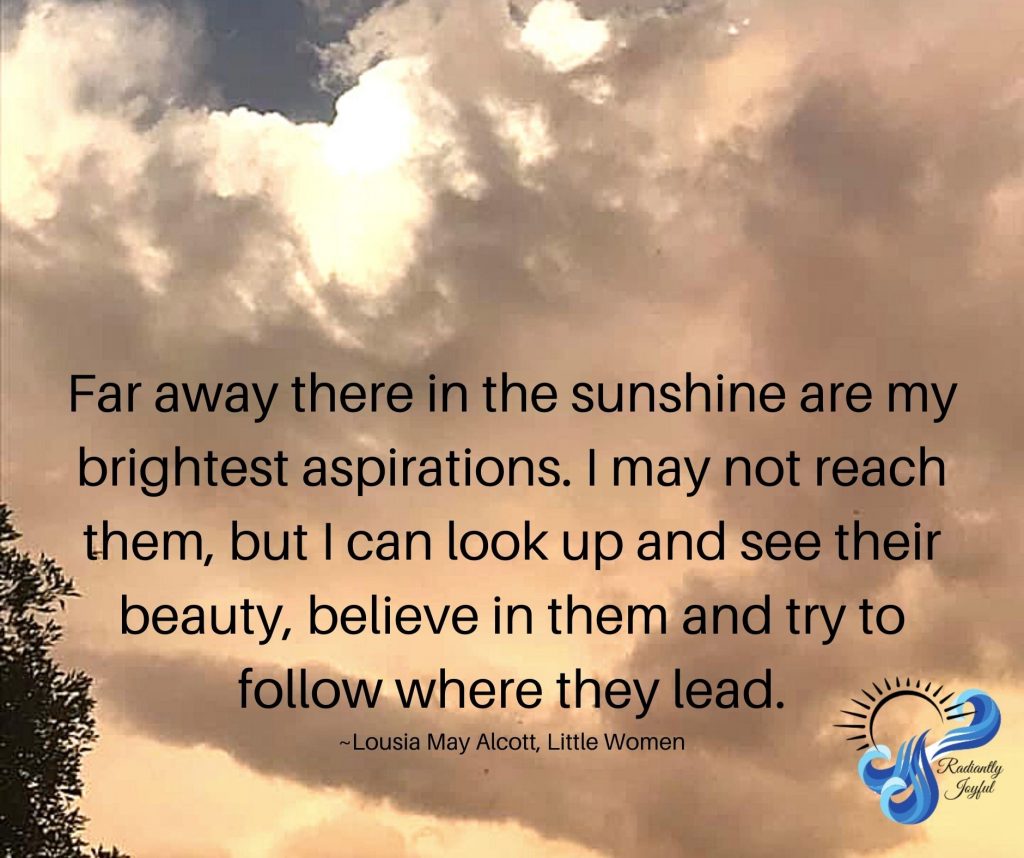 Last summer, Madilynn started ballet lessons through Christ in the Arts. Besides giving her more physical activity and developing her talents, this also means three hours in the car every week. I decided we should make good use of that time so we started listening to books. We started with Little Women.
I first read Louisa May Alcott's books when I was a little older than Madilynn. I didn't remember many parts of the story. Listening to the book felt like visiting with an old friend. I enjoy the morals and Christian worldview of classic literature. Madilynn quickly picked up on that as well and loved that these new friends also shared her belief in God.
As we listened, I heard so many good quotes. The bad part about listening and driving is that you have to wait until to take notes. There are so many wonderful quotes and lessons in this classic book. Each of the March Girls has a different personality, different strengths and weaknesses, and learns to live life to the fullest. The entire story is a lesson on doing what you were created to do. I've narrowed my page of quotes to the three biggest lessons I want to share.
Understand that everything has its time. "Have regular hours for work and play; make each day both useful and pleasant, and prove that you understand the worth of time by employing it well. Then youth will bring few regrets, and life will become a beautiful success." Too often I am guilty of multitasking. The reality of multitasking is that no one task gets done well but several things get done incompletely and inefficiently. Stack what makes sense, delegate when possible, and throw out what's not necessary. 
The outer picture is not the whole story. "Beauty, youth, good fortune, even love itself, cannot keep care and pain, loss and sorrow, from the most blessed for…into each life some rain must fall, some days must be dark and sad and dreary." We cannot judge our own insides by someone else's outside. We can only do the best we can and learn through the darkness. 
A grateful heart changes your outlook. "When you feel discontented, think over your blessings, and be grateful." In the movie, White Christmas, Bing Crosby sings, "When I'm worried and I can't sleep, I count my blessings instead of sheep and I fall asleep counting my blessings." We control our attitude and our response to our situation. We can choose to be grateful and kind, rather than sulky and discontented.
Nothing is too big for God and He wants to hear from you. "My child, the troubles and temptations of your life are beginning and may be many, but you can overcome and outlive them all if you learn to feel the strength and tenderness of your Heavenly Father as you do that of your earthly one. The more you love and trust Him, the nearer you will feel to Him, and the less you will depend on human power and wisdom. His love and care never tire or change can never be taken from you, but may become the source of lifelong peace, happiness, and strength. Believe this heartily, and go to God with all your little cares, and hopes, and sins, and sorrows, as freely and confidingly as you come to your mother." Earthly parents are tasked with caring for and teaching their children. Some days we will do better than others. My first priority is to model a relationship with the Heavenly Father and share my faith with them.