Dream Like a Turtle
Posted On July 10, 2019
Stick your head out
Some folks are easily swayed by the opinions of others. Some are more likely to say, "What other people think of me is really none of my business." Each must make a choice, to remain stationary or move forward.
Did you know that a turtle cannot move unless it sticks its head out? Yet this is also when it is the most vulnerable. We aren't that much different. Anything we choose to go after in life involves some amount of risk.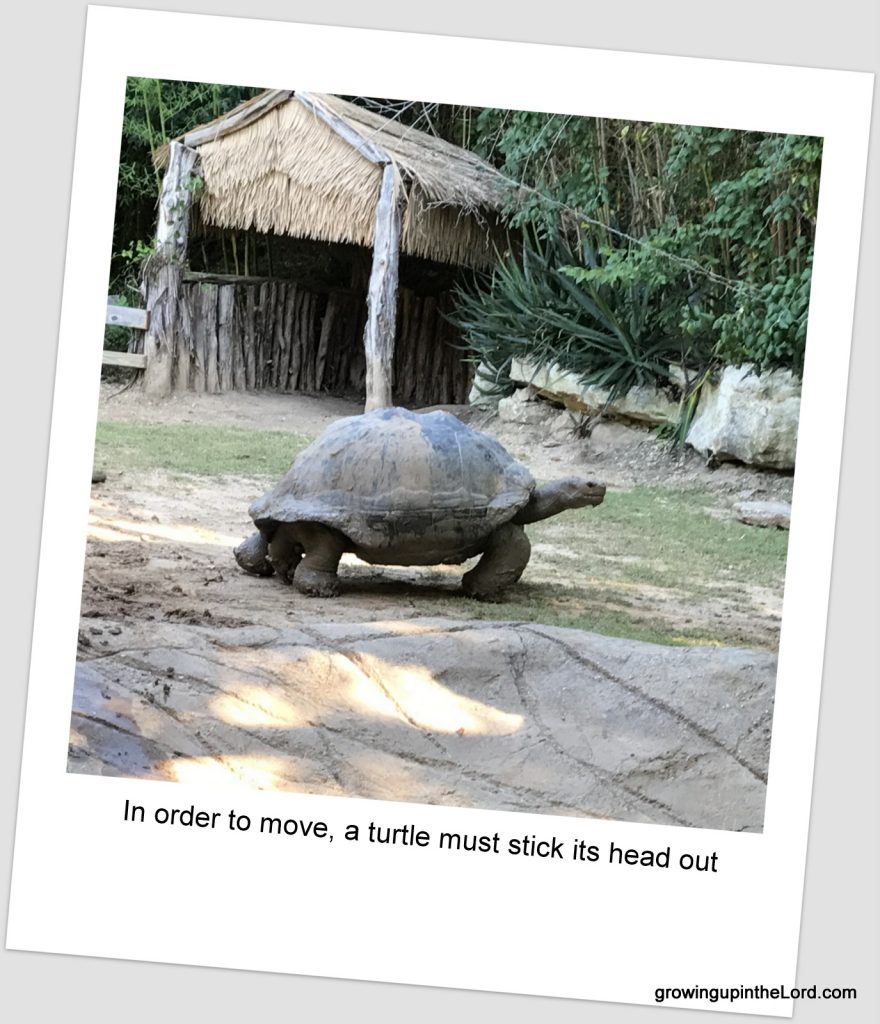 Steak and Sushi Dreams with a Fish Stick Work Ethic
Anyone can dream big and make goals, but few will make the effort to achieve them. According to a study by the University of Scranton, 92% of people fail in their New Years' Resolutions. Only a mere 8% complete their goals and presumably move on to start new ones. I am not going to say you shouldn't dream big or tell you how to set goals (at least not in this post), but I am going to point out the differences in these two groups of people. 
The first is a willingness to work. The one who achieves their goals does not stop trying at the first set back. They keep trying, no matter how many times they fall short. Teddy Roosevelt said, "The man who never makes a mistake is the man who never does anything." I don't know about you, but I'd rather be going somewhere and growing in my life than claim "perfection."
Second, your mindset matters! Consider your motivation. Are you starting a new project only to prove that you will fail? If that's your intention, you will have a false start and fizzle out quickly. However, if you truly want success, you will create an environment that promotes positivity. Break your big goal into smaller action steps and celebrate each success along the way. Begin with the end in mind and specific goals. 
What you get by achieving your goals is not as important as what you become by achieving your goals.

Zig Ziglar
Don't let others set your goals for you OR dictate your success. [ctt template="8″ link="xXdrS" via="no" ]If, as Rachel Hollis says, "A goal is a dream with work boots on," then WHY would you wear someone else's boots?[/ctt] They won't fit right! Instead, figure out what success looks like to you (not to your boss, trainer, spouse, friend, neighbor, or stranger next in line). Be clear on YOUR vision of success. It may not look like someone else's and that is okay! 
Perfectionism is just another word for procrastination. If you wait to be perfect to get started, you'll never start anything. Aim instead for progress. What can you do today to produce results? Multi-tasking also deters progress. If you start 14 things and finish none, you still haven't done anything. Work on one action step at a time.
When it is obvious the goals cannot be reached, don't adjust the goals, adjust the actions steps.

Confucious
Never, Never, Never Give up
Winston Churchill had a lot to say about not giving up. Giving up ultimately only hurts you. How badly do you want to achieve your goals? How hard will you work to get there? It's okay to stick your neck out in order to move forward.