Chicken and Bacon Pasta
Posted On July 10, 2015
During a weekly Bible study in Germany, our gracious hostess prepared this meal. I've followed that recipe very closely in the past. Now that I'm back in the states and in a small town, I didn't see any egg-free Farfalle Noodles at Walmart. I will have to investigate further before making it again. However, Dietrich LOVES these noodles (don't tell my husband, but they are made with vegetables).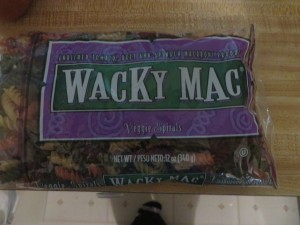 3-4 chicken breasts (boneless, skinless)
1-2 Tablespoons Garlic and Herb seasoning (I like McCormicks)
1/2 c. heavy whipping cream
1/4 c. butter
6-8 slices of bacon, cooked & crumbled
8 oz. container of cream cheese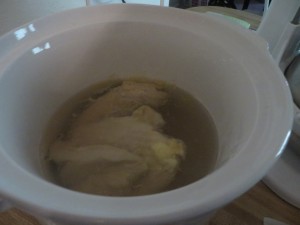 This is the easiest way ever to shred chicken: MVI_4343
Cook the noodles according the package directions. Drain water. I melted the butter and cream cheese before returning the noodles to the pan. Then I stirred in the chicken, bacon, seasoning, and cream.
The kids did eat this, but they prefer Skillet Lasagna.
Follow me at Follow