Changing Seasons and Time Management
Posted On September 22, 2016
I've been very absent in the blogging world. While I can offer many excuses, all the symptoms boil down to one problem: time management. This problem comes with many side effects and the end result is that nothing is really "done" or "complete" and certainly far from "perfect." Even as I started writing this post, I interrupted myself to clean the kitchen, wash dishes, and work on Laundry Mountain.
This is the beginning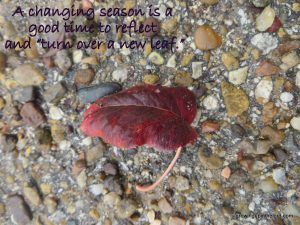 of the busy season for direct sales. At times, I wonder if the homeschooling part of our lives is suffering as a result of my show schedule. My new goal for getting on track is to use the slower months of January-March to map out and create lesson plans for the coming year and utilize whatever resources I can that make life easier in the extra busy fall months.
I suppose the most ironic part is that I regularly give out advice and guidance on utilizing effective time management, as though I am an expert. My own life does not usually reflect the wisdom I dole out to others.
I cannot do all the things perfectly all the time, but I can prioritize and take care of what is important effectively, one adjustment at a time.