Finding Joy
Posted On April 28, 2015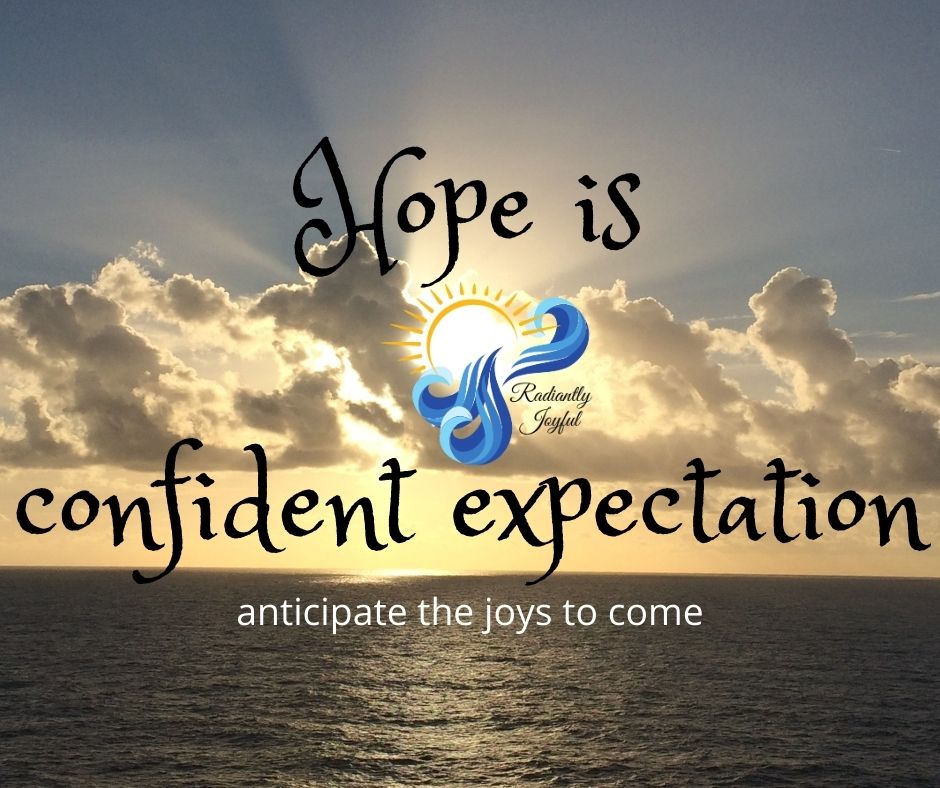 Becoming an overcomer is a journey. Christians look at earthly suffering in a different light than those who are non-Christians:
Therefore, since we have been justified through faith, we have peace with God through our Lord Jesus Christ, through whom we have gained access by faith into this grace in which we now stand. And we boast in the hope of the glory of God. Not only so, but we also glory in our sufferings, because we know that suffering produces perseverance; perseverance, character; and character, hope. And hope does not put us to shame, because God's love has been poured out into our hearts through the Holy Spirit, who has been given to us. Romans 5:1-5
Not only are we to "glory in our suffering" but we're also to find joy in our trials:
Consider it pure joy, my brothers and sisters, whenever you face trials of many kinds because you know that the testing of your faith produces perseverance. Let perseverance finish its work so that you may be mature and complete, not lacking anything. James 1:2-4
But where is the joy for the child who endured abuse by a trusted relative, when those who should have protected her were nearby and either didn't know or didn't care enough to stop the abuse? Where is the joy for the children who sit in the pew as the "respectable leader in the church" gets away with molesting them as the elders and community members speak up on his behalf or discredit the victims one at a time? Where is the joy for the protective parent, who does everything right to help her child through the abuse only to see that child mentally crumble and require intensive psychiatric treatment? Where is the joy when a single mom receives a death sentence: cancer, no more than a year to live with current treatment options? Where is the joy when a parent dies, or both die within a year, or a spouse, or a good friend, or multiple losses pile up so that one feels almost as if he/she is being buried alive?
Perhaps we need to start by defining what joy IS and IS NOT. Joy IS NOT a fleeting feeling based on external events or circumstances. Joy IS everlasting. Joy IS a fruit of the Spirit. Joy IS able to withstand the storms in the world and rest in the promises of God, knowing that God keeps those promises. Joy rests in the Hope of Christ, of His return. Ultimately, all wrongs will be made right and justice will be served. This hope isn't the same as a wish, but rather an assurance of things to come.
With such knowledge comes peace beyond understanding (Philippians 4:7). That Peace, that Hope, is how one can have Joy even in the worst of human circumstances. I didn't say they would be all smiles or be easy going about their trials, but the Christian knows that through the fires of suffering the gold and silver in our lives are cleansed of impurities (Zechariah 13:9; Malachi 3:3). Quite the contrary, this is "inhumanable" as another author once said, but with God, nothing is impossible (Luke 18:27). I wouldn't know where to begin comforting a non-believer in any of the above circumstances. With God's Word as my Sword and the Shield of faith to protect me from attacks of the enemy, I can be prepared for the battles of this world (Ephesians 6:10-18). For those who choose not to believe in God, when He is the light, how can they find their way out of the darkness? That is true hopelessness. That is something I don't have experience with or any way to answer. Where I haven't experienced some things myself, I do have dear friends that I have walked with through the aftermath of their struggles dealing with trauma. I asked one friend about how she developed her faith. Here is her answer: "I knew the Truth in my head, just not so much my heart. My "faith" didn't come from seeking answers. It came from needing hope. Something to hold on to."
Hope beyond what our eyes can see, faith that light exists at the end of the darkness. In the letter to the Romans, the Apostle Paul wrote much about this topic. Christians were facing persecution and death. Paul's words of encouragement must've been difficult for them at the time too.
Be joyful in hope, patient in affliction, faithful in prayer. Romans 12:12
May the God of hope fill you with all joy and peace as you trust in him, so that you may overflow with hope by the power of the Holy Spirit. Romans 15:13
Finally, aside from keeping God's Word close to heart, relationships with fellow believers make all the difference in being able to develop faith, keep hope alive, dwell in peace and joy, and overcome the obstacles and hardships of this world. I firmly believe that God places people in our lives for a purpose. Some for a season, some for a lifetime. Some for us to learn their life story, some for us to only know the here and now of their story. Sometimes God puts people in our way because we need them, sometimes because they need us. Choose to be an overcomer.