The long awaited, much-anticipated visit from my friend Jennifer!  Our first event was attending a tea party for the church ladies, a "hello/goodbye" event, as military congregations are very fluid. Here, Jennifer met my family away from home, as well as some of the most amazing prayer warriors I've...
One could say "there are no words to describe what you feel when you walk through a concentration camp", but I'm going to attempt to describe just that. This site demands a post to itself, out of respect for the millions of lives lost, or otherwise changed forever by...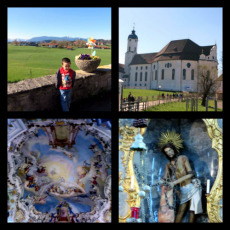 Eighteen months after their first visit, my parents returned to Germany. This time, since I was not having a baby, we were able to do some site seeing. Because someone forgot how to read airline tickets, we hit the ground running hours after my parents arrival (yeah, that would...