October is a big month for our family. On October 6, 2011, we arrived in Germany as a family of three with one on the way. Weeks later, expectation turned to disappointment and grief when life ended in miscarriage. That first month presented us with the challenges of living...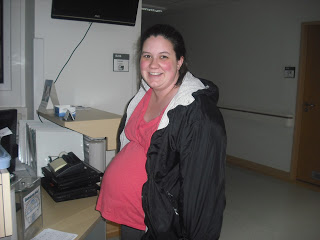 Almost exactly a year after a miscarriage, we welcomed our precious little girl into the world. She is every bit worth the wait and worth a more challenging pregnancy than I had with her brother. Here's a review: I spent half the pregnancy with "morning sickness" – which plagued...
My grief is my own, no one else's. It is not right or wrong, nor should anyone judge me for the way I am doing it. My loss, even if we have similar experiences, is not your loss. If you don't have a similar experience you cannot definitively say...