SQT: This week's insanity brought to you by…
Posted On November 19, 2015
Time change + weather change = an extra dose of insanity in the Caswell house. What about yours? Here are just a few ways the crazy reached new heights this week and a few things we are doing to ease the stress.
Even though actual beginning age for Leadership Training for Christ is 3rd grade, I'm forcefully encouraging Dietrich's participation this year. I think he will have fun. He gets to learn more about God while spending time with his friends. Our preacher requires everyone to participate in the Bible Reading Challenge. Getting Dietrich started on his introduction for this apparently is the same thing as murder. "You are trying to KILL me!" He said this before he even started writing anything. Ladies and Gentlemen readers, I present The Drama King of the Caswell Clan:
We had very blustery days earlier this week, including a tornado watch. I think I explained "watch vs. warning" seventeen times in less than two hours, and still Dietrich worried. The tornadoes did not hit our town but were about an hour away. Several hit where my FIL lives, causing some severe damage. We are thankful he is okay.
While I'm still not doing much in terms of heavy lifting (groceries, carrying Madilynn, picking up overflowing laundry baskets), I am gaining strength and endurance back after my surgery. I try to limit myself to one "big task" in addition to all the routine chores each day. This week, I cleaned both bathrooms (on different days, and Dietrich helped with the one upstairs) – mostly because I wanted to use my new Norwex window cloth – which was amazing!  (this is a friend of mine, but if you put my name in as the hostess when you check out, I'd appreciate it!).
I also managed to put away those overflowing baskets of clothes (Dietrich pushed the baskets around for me). Both kids enjoy helping put away the laundry. It's funny because I don't ever know where I might find what Madilynn puts away. A bit step in this recovery is being able to reach into my deep full-size washer. I still go slowly, but I can switch clothes by myself now!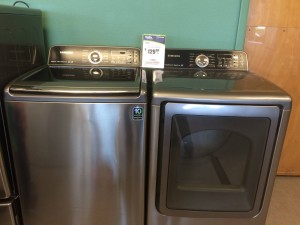 While some parts of our transitional year seem to be falling into place, we continue to work the kinks out of others. If you click on an affiliate link or buy from one of my direct sales companies (see sidebar), know that you are helping us through our time of transition. Rejoining the civilian world hasn't been cheap.
I signed on with Lilla Rose last month. I think the Flexiclips are something of genius. While we don't have much, I've been able to use Lilla Rose to help out some friends also in need. If you don't already have a Lilla Rose consultant or would also like to help someone out, check out this party before it closes.
I will always be amazed at the way God works. I only pray that we become better stewards and learn more over time, that we can give more generously in the future.
Seven Quick Takes is a weekly link-up hosted by Kelly at http://thisaintthelyceum.org/