Book Review: Sing Over Me
Posted On August 26, 2014
I knew his songs before I knew his name or his story. "You are My All in All", "When the Night is Falling", "We will worship the Lamb of Glory" – these songs are not only beautiful but fill my heart with joy and peace every time I sing them. I first went to a Night of Praise with my friend Jennifer in 2004. This would be the first time I heard his story, the story of coming out of a homosexual lifestyle. Even while he was entrenched in that life, he desired something different. He knew his choices were wrong, but couldn't see a way out. He fell for the lies of the enemy that he was "born that way" and he should just "give in and be" consumed with self.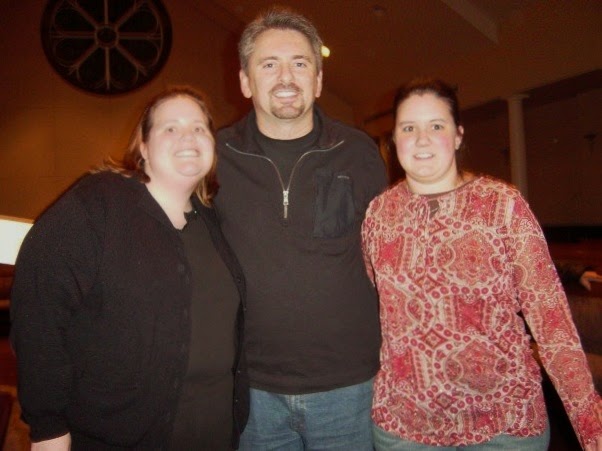 Sing Over Me
is an easy read in terms of the flow of the story and simple, to-the-point language, but could be difficult for some in regard to content. This book directly confronts the SIN of homosexuality, challenging a very popular worldview with a Kingdom-focused alternative.
More than once, Dennis mentions a "Kingdom Point of View" as the force of healing in his life. "God is in control and will use those things meant for evil against us for our very own good!" God alone gives us the strength to overcome the giants in our life – whether homosexuality, gluttony, anger, anxiety, victimization – or countless others – God is bigger and waiting to work all things together for our good. God is able to handle anything we give Him! He isn't going to be shocked, put off, or exasperated – He is the loving Father, waiting for us to return home.
Once we reach the conclusion that only the Maker defines us, once we see that God loves us right where we are but He loves enough not to leave us there, we can begin living in Grace, fully redeemed. The world today tells us homosexuality is just another lifestyle, that God will accept us no matter what. The Bible has a different message.
1 Timothy 1:9-11(NIV)  We also know that the law is made not for the righteous but for lawbreakers and rebels, the ungodly and sinful, the unholy and irreligious, for those who kill their fathers or mothers, for murderers, for the sexually immoral, for those practicing homosexuality, for slave traders and liars and perjurers—and for whatever else is contrary to the sound doctrine that conforms to the gospel concerning the glory of the blessed God, which he entrusted to me.
Romans 6:22-23(NIV) But now that you have been set free from sin and have become slaves of God, the benefit you reap leads to holiness, and the result is eternal life. For the wages of sin is death, but the gift of God is eternal life in Christ Jesus our Lord.
Isaiah 59:1-3(NIV) Surely the arm of the Lord is not too short to save, nor his ear too dull to hear. But your iniquities have separated you from your God; your sins have hidden his face from you so that he will not hear. For your hands are stained with blood, your fingers with guilt. Your lips have spoken falsely, and your tongue mutters wicked things.
One final quote from Dennis' book, "On several occasions I've heard this: You've been brainwashed." And to those individuals I have to say that I agree! I've had my mind cleansed of the old ways of thinking and have put on the way of thinking God intended all along."
Dennis' story is one of healing, overcoming, and redemption. For all that I like about his story, I believe he falls short in one area. Not once does he mention baptism for the remission of sins (Acts 2:38, 10:43, and Romans 3:25), a necessary step in
Biblical salvation
. I encourage anyone who chooses to read Dennis's story to also read the Bible, and follow the scriptures.