On this Day
Posted On October 26, 2016
The on this day memory you do not see in my news feed
The on this day that lives in the corners of my memories every day
The on this day that changed me in unexplainable ways
For on this day a piece my heart died
This day, five years ago, continues to shape my life. My empathy when others experience loss is greater. My faith and hope in a Supreme Being and Afterlife grow ever stronger. I realize the incompleteness of my joy on earth as I long to hold my unborn child.
Almost exactly a year after, our mourning turned to dancing with the arrival of our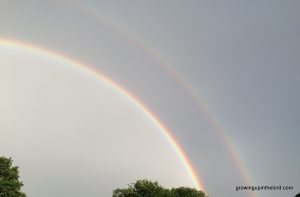 Rainbow Baby. Madilynn is every bit a rainbow: Vibrant, colorful, luminous bands of light.
Octobers remain bittersweet in the contrast of loss and blessing. The brain and body remember even when the conscious thoughts manage to forget. Whether intentionally or subconsciously, this year I kept busier, leaving no room for the anniversary to ruminate in my daily activities. Yet a day before, Angry Mommy emerged and I didn't realize why until after the kids went to bed. I spent anniversary day attempting to celebrate my children and get some errands done. What I learned is that I need to make more time that is only about them, not the many "to do list" items. A lesson I learn often, but in a different light on this day.