The Music of My Heart
Posted On July 6, 2015
If my voice could hold out, I would sing all day every day. I have enjoyed the singing part of church service as far back as I can remember. I can close my eyes and see my child self – singing all the words to all the hymns loudly (and likely not on key, at that time in my life). As I grew up, I learned how to sing "right" in addition to singing the right words. I'll admit I sometimes make up both, but I try to make it fit and harmonize. Songs are tied to people and places in my memories. Words and music pull at the heartstrings creating emotional responses. These memories make up the music of my heart and the playlist of my life.
We are in a new town, a new congregation. We attended a singing fellowship last night. We don't all know everything about each other yet. Maybe seeing someone with tears flowing during a song service isn't new to them. It started with "Farther Along," which in my mind will always be "Elizabeth's Song." Elizabeth could make delicious, beautiful cakes. Her husband would lead this song every time he led singing (which in a small congregation = most Sundays). After her death, we didn't sing it as often in that congregation. The words of the song are powerful, describing how things in this life may not make sense but one day we will have understanding.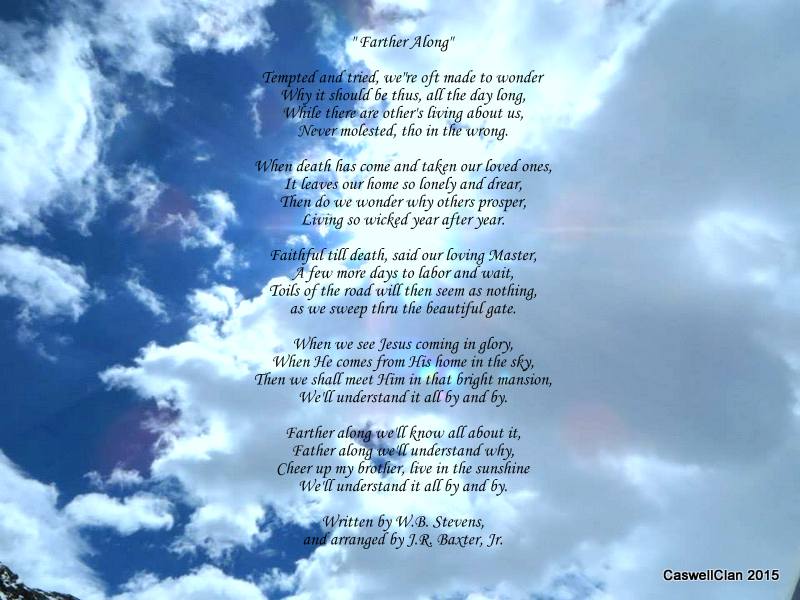 As tends to happen, thinking of one loss triggers thinking of others, including the most recent of
my grandmother
. Then we sang "All Rise" a beautiful depiction of standing in God's presence on the Day of Judgment. I often have strong emotions during the chorus, but nothing like when I thought of my grandparents already waiting. In addition to moments of grieving, we also sang songs that called to mind
home fellowships
and the
Euro-American Retreat
.
I can remember where I lived or who taught me many songs. Right now, my children don't always seem to enjoy singing like their mother, or "allowing" their mother to sing. I do hope that changes and they learn the joy that comes through worship and to Sing and Be Happy.