This creation was inspired by combining this idea with this one. 2 1/4 Cups Flour 1 teaspoon each baking SODA and salt 2 sticks butter/margarine 3/4 cup each white sugar and brown sugar (though I use the Splenda baking blend which requires half the amount) 1 teaspoon vanilla 8...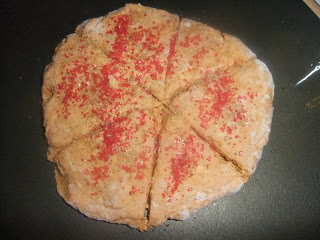 This past weekend, the church ladies had a tea party to celebrate a new baby and his mother. The tea party was complete with English Clotted Cream and Scones (the hostess sent us all home with the leftovers). I began to think about what kind of scone I could...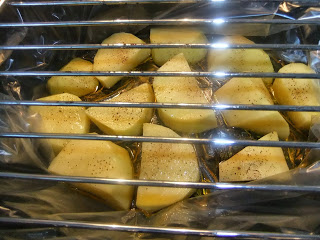 Start by peeling and cutting up the potatoes (I actually have HUGE baking potatoes – this is just ONE!) I used butter flavored oil to coat the bottom of the crock pot. The results were amazingly delicious. Salt and pepper the potatoes fairly generously. If you don't have a...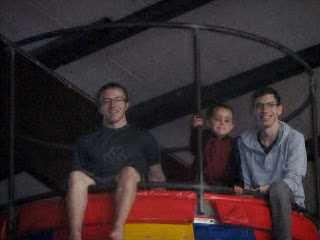 Last week Dietrich said goodbye (again). In the past several months, we've said goodbye to over 30 people with whom we've developed deep relationships. Last week, however, in his little five-year-old mind, "moving" and its definition hit Dietrich hard. He realized all at once that he couldn't go back to Miss Jana's...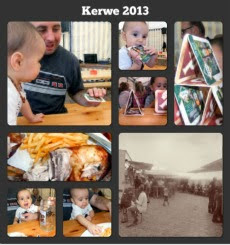 First of all, the obvious question: What is Kerwe? Simply put, Kerwe (Care VAY), is a festival or funfair. This looks different from village to village, even within the same region of Germany, but varies even more throughout other regions and even other European Countries. In my search for more information, I ran...