While not as packed with activity as July, August bustled with fun just the same. From VBS, to home fellowship, to Peter's birthday, every day held knew adventures. Dietrich also started back to the German Kindergarten and this year is a "Treff-Kinder" (one or two days out of the week, he and the...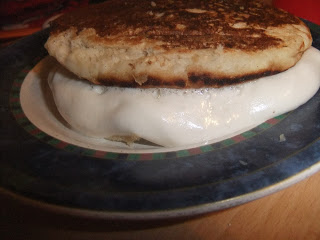 This recipe is completely egg free. Store bought marshmallow fluff contains egg whites, so I made my own. For the Pancakes: 2 cups Heart Smart Bisquick 1 1/4 cups skim (fat-free) milk 1-2 Tbsp. light corn syrup (I use the 33% less sugar variety by Karo) 2 packets instant...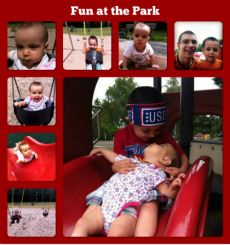 We packed so much fun into the month of July. The sun came out and we enjoyed some park dates with friends (Dietrich has friends of all ages, this particular friend is a teenage boy). Madilynn discovered park swings are fun. For the Fourth of July four-day weekend, we...
When we first moved to Germany, we learned a couple of words very quickly. The first "Umleitung" meaning "detour". The first option to get to our house on the GPS took us straight to an impassable hole in the road and construction. We followed the "umleitung" signs, until we...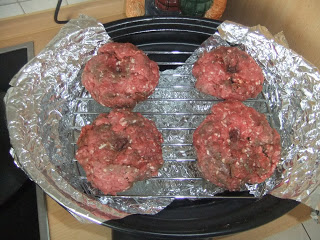 Summer. A time for grilling. Unless you live in Germany, without A/C and 90+ temperature days. A couple of weeks ago, I did steak and baked potatoes in my slow cooker. I forgot to take pictures, but the result was delicious. Anyway, since the steak was a success, I...