When Whispers Shatter
Posted On July 29, 2015
This post is part of the One Word Blog Linkup hosted by, Janine and Lisa! This week, the word prompt choices are Whisper and Shatter. If you would like to join the linkup you can find more information HERE, sign up for weekly emails HERE, and/or join our Facebook group HERE. Every Friday, two prompts are emailed. Choose one and write a post using that word as inspiration. Linkup up any time between 6:00am EST on Wednesday-9:00pm EST on Thursdays on any of the host sites.
(Spoiler Alert: If you somehow missed everything about the Harry Potter story, do not read the first paragraph. Alternatively, click my affiliate link and catch up. If you purchase through my affiliate link, it costs nothing extra to you but I receive a small percentage to help my family.)
July 31 is Harry Potter's birthday. We tend to watch the movies on a semi-regular basis. We only allow Dietrich to watch through the fourth installment for the time being. We recently completed our Episodes 1-4 marathon. At the end of Harry Potter and the Goblet of Fire, after Voldemort's return, he rebukes Lucius Malfoy, "Oh, there were signs, my slippery friend, and more than whispers." While the death eaters celebrate the return of their leader, Harry's world is shattered. Though he does not yet know why Voldemort attempted to murder him as an infant, nor does he know all that must happen to end the reign of the Dark Lord's terror, he realizes that everything is about to change and that he is going to die.
Something the preacher said on Sunday evening, relating to the Apostle Peter's first sermon, began forming this post in my head. Initially, I did not know how or if I would or could tie this week's words of Whisper and Shatter together. I thought about focusing on how Dietrich talks loudly when he is right next to me or when it is completely inappropriate to do so, but whispers when I need to be able to hear him. I thought about how our damaged household goods, including an antique broken mirror, shattered our hopes of a positive moving experience. Rather than continue either of those laments, I am going in a different direction, combining the words, and I pray it resonates with you as well.
Almost two thousand years ago, people whispered in the streets of Israel and the surrounding areas. Some asked, "Could this be the Messiah?" while others plotted to kill him. One Friday, the hopes and dreams of the first crowd shattered, as the man they followed and believed in hung on a cross and died. Three days later, the victory of the opposition shattered with the whispers that the Christ lived – resurrected overcomer of even death. Early church history tells us that the followers of the Way often worshiped in catacombs, gathered in secret, and used the symbols to identify other believers in public. They protected themselves from persecution when possible and fled when necessary. Through the persecution of the first-century church, the Gospel spread throughout the entire known world.While living in Germany, we heard stories (and some Americans continue to hear apologies) of the time following the evacuation of the concentration camps. The average citizen did not know the horrors going on in their country. If there were signs and whispers, certainly such a thing was too incomprehensible to imagine. When the citizens were required to tour the camps, their ability to deny such horrors became impossible. I met a German national, who became a friend, and the camp tour was a part of her school curriculum. The Germans remain shattered by the past but refuse to let it happen again.
Not many years ago, sin remained a secret. Whispers about helping a teenager became pregnant, the woman whose husband abandoned their family for a "younger model," or the family with an effeminate son have been replaced with loud flamboyant celebrations of bad choices. (I am speaking here about the people really interested in helping, not those interested only in gossip). The Christian Nation of America is shattered, leaving a pagan nation in its place. Christians face a challenge to stand for Truth or follow the crowd. In some ways, Christianity has been easy in America until recent years. Only a deep knowledge of the Word will allow us to stand firm. Even in the face of opposition, we have a great cloud of witnesses cheering us on – many of whom endured worse persecution. We must not let our voices become whispers or our hope shattered.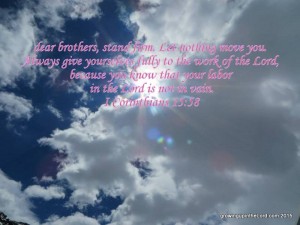 This post may also be linked up at other amazing places online.
Follow me at Follow