The Best Part of Waking Up…
Posted On September 29, 2015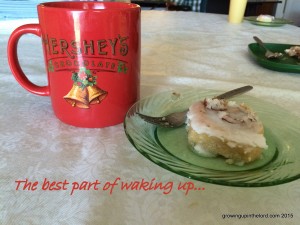 Lately, in the wee hours before Peter's alarm wakes us, his work phone begins pinging with notifications. Emails of cancelled or rescheduled meetings, new cases for his workload, or reminders about a pressing matter on one of his current cases lead to less rest and more stress at times. Occasionally, he has time to snooze for a bit before the alarm reminds him to get up (then he may snooze a little more until he absolutely HAS to be up).
When Peter leaves for work, he kisses me good-bye. We say, "I love you." I tell him to be safe. He replies, "Always."
Dietrich comes in a few minutes later, or pops up from the couch, saying he was hiding from Daddy. I'm not sure why he does this. Usually, as I get Dietrich settled with breakfast, through a 14 million question session where I do not know the answers, Madilynn begins yelling for me. She is still in a crib. This is 90% to do with safety because their rooms are upstairs. I know it is a matter of time before she conquers this obstacle. Madilynn argues more about breakfast; changing her mind about what she wants and which plate she wants it on several times.
Other mornings, Dietrich climbs in bed and snuggles for a while before we get up and then follow the rest of the above routine.
Finally, I get to my own coffee! Often I end up reheating it at least once. I'm not much on breakfast for myself, but I am trying to do better. Most people would say I like a little coffee with my sugar, but I'm getting better about that too.
Then Dietrich begins arguing about School. It is not unusual for him to spend three hours on one page of addition/subtraction. He is capable of doing the work and getting all the answers correct by himself. He simply wants to be doing other things. It is a power struggle, plain and simple. He does not realize he inherited his stubborn will from me, and I can argue with any brick wall (and win). When Dietrich chooses to focus, work on a task, and pay attention, he can finish all of the "assigned" work for the day before lunchtime. That has not been the norm lately.
I usually reheat my coffee at least once during this power struggle.
Sometime during my spirited discussions about which plate Madilynn will choose to eat fourth breakfast and telling Dietrich,
"just do your work!" I try to get in my PiYo workout. After that, I am likely to eat my own breakfast, usually in the form of a fruit-filled smoothie/shake.
Then it is lunchtime. Some days, this includes throwing supper into the crock-pot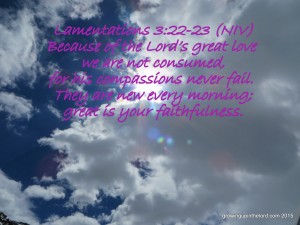 as well.
Of course, certain days are errand days: Mondays for weekly grocery shopping, for example, in which case I drink my coffee, the kids eat breakfast, and out the door we go, hopefully before 10:00, because I like to be done with that part of the week as soon as possible.
Chores are also interspersed through this routine. After all, laundry and dishes are never-ending tasks. Now if you'll excuse me, my coffee is cold (again), I have a homeschool student to teach, a fifth breakfast to fix, and laundry to move.