Ten Things That Surprised Me about Our Transitional Life This list will include items from our transition from living in Germany and returning to the states in addition to leaving the military culture. Though I married into the military, leaving it and getting used to civilian life again has...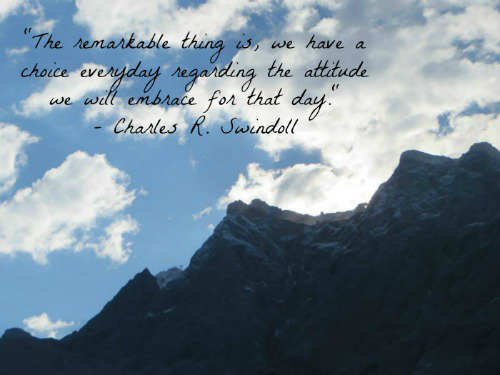 This week, I realized I have been doing more complaining than counting my blessings during this challenging month. Though many items were damaged in our pack-out and we wait on the claims process, it could have been worse. While our belongings sat in military storage for seven months, we...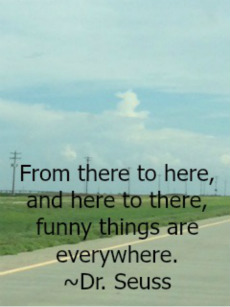 On our way home from my sister's house, about 30 miles away, I noticed the cloud in front of me resembled a Dr. Seuss character. If you don't see it also, we'll just chalk it up to my overtiredness from the long week and longer drive. After returning home from...
This week's one-word prompts came in the midst of dealing with yet another round of chaos (or maybe chaos is our normal these days): Trust and Scream. I laughed out loud when the notification came through because I feel that I live between the two places these days. My friend,...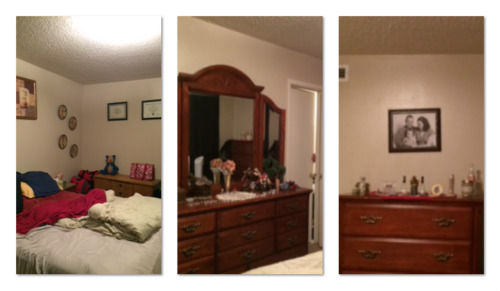 I finally tackled the master bedroom. Tonight I will sleep in an unpacked room. (The exception being about four crates of army related gear and accessories.). I even downsized a few more things from my closet/drawers, in hopes of being much too small for them when their season rolls around again. Even...
If not for my various blogging link ups, I might not know the day of the week. I can barely form a coherent sentence when talking out loud (especially to other adults). Part of the time, I wonder if I even know my own name. I don't really want to move...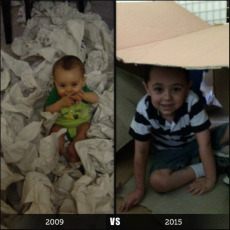 I am tired today, y'all! For a while, I felt like I really hadn't accomplished much, but here at the end of the day, my FitBit tells me I have 13,795 steps! I can see an end in sight with the unpacking and organizing in the living/dining room area. We have...
The title sums up how things are going with our move (I combined the names of today's link ups to create it). Every few boxes, a new and unpleasant surprise awaits. Most of Sunday's box openings contained such gifts.My husband's goal for the afternoon was to assemble our German Shrank (wardrobe). Apart, it...
Welcome to another installment of Seven Quick Takes, a quick way to review the past seven days with seven thoughts. Our stuff arrived on Monday. We have too much a lot of stuff. This became abundantly clear as they brought things in and asked where to put it and I...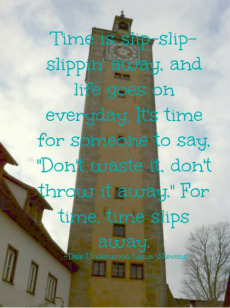 Time flies when you're having fun. There's never enough time. If only I could make time stand still.   Clock Tower, Rothenburg ob der Tauber, Germany, November 2013 The harsh reality is, we all have the same number of hours in a day. We all get to determine how we spend those hours....