Surprises and Presence
Posted On February 22, 2020
I'm a day late for Seven Quick Takes, but I think you will see that it's been a full week. If you enjoy these seven quick takes from the week, consider seeing what some of my friends have been doing by clicking here!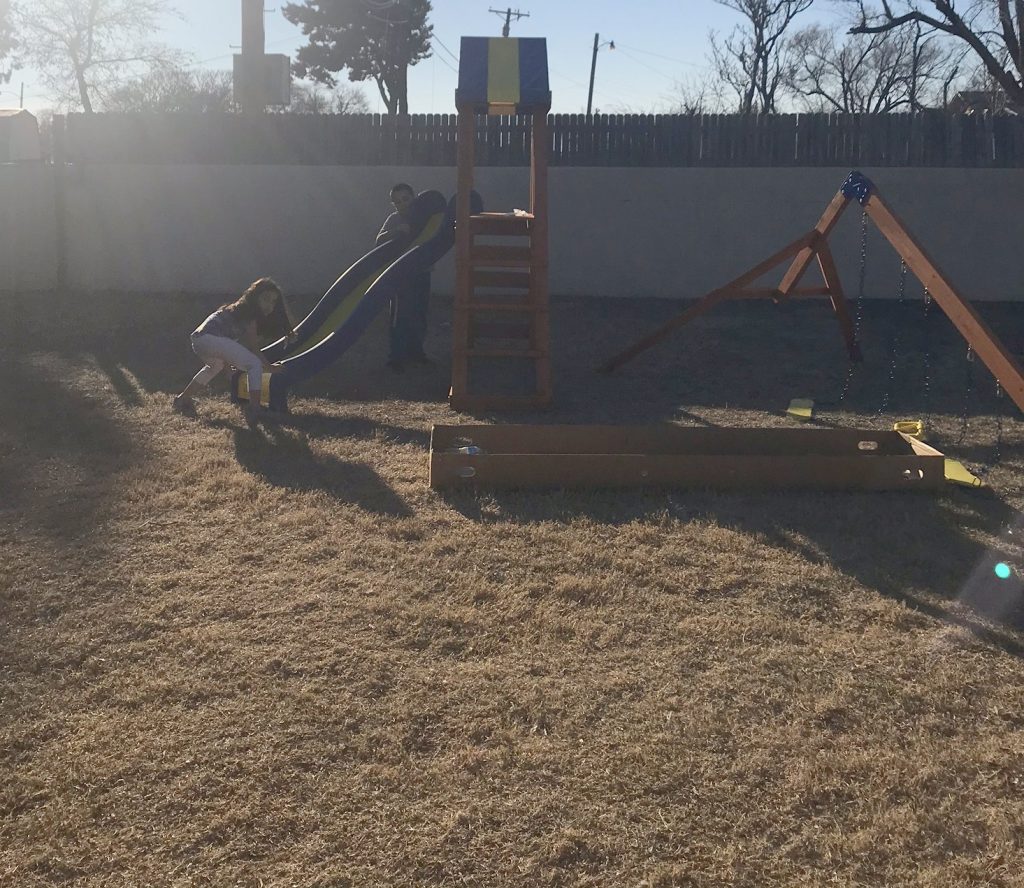 Last year, we bought a backyard playset for the kids as a tax return present. It's been sitting in its box in the shed ever since… Until Monday. We found some helpers (not pictured) to complete the assembly. The excited children also "helped." The presence of this equipment in useful form has transformed their attitude toward going outside.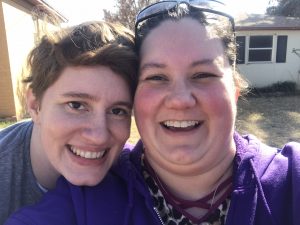 On Tuesday, I celebrated my fortieth birthday. My parents came to see me but they brought an unexpected surprise: my sister and nephew! I enjoyed sharing my home with my sister for the first time (she's only seen our house in pictures or videos) and my nephew probably would have moved into Dietrich's room full of cars and trains. Her presence was the best present.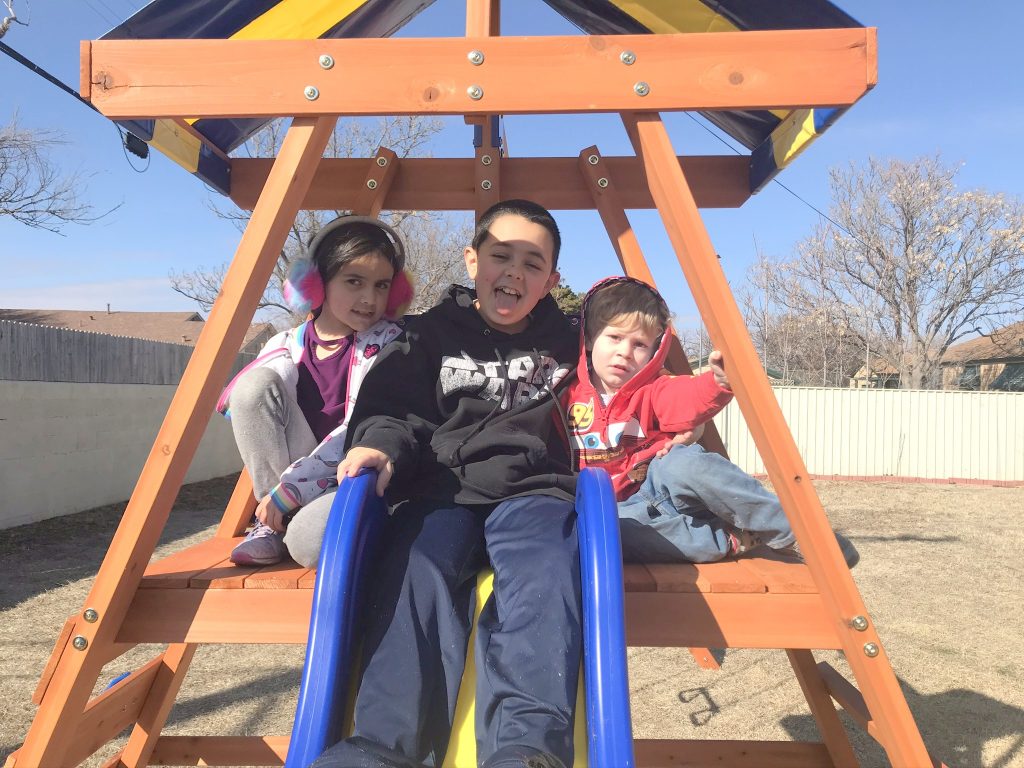 My nephew also enjoyed playing outside on our newly assembled play park. This is the best picture of the three kids. In every picture I took, Dietrich's tongue is hanging out.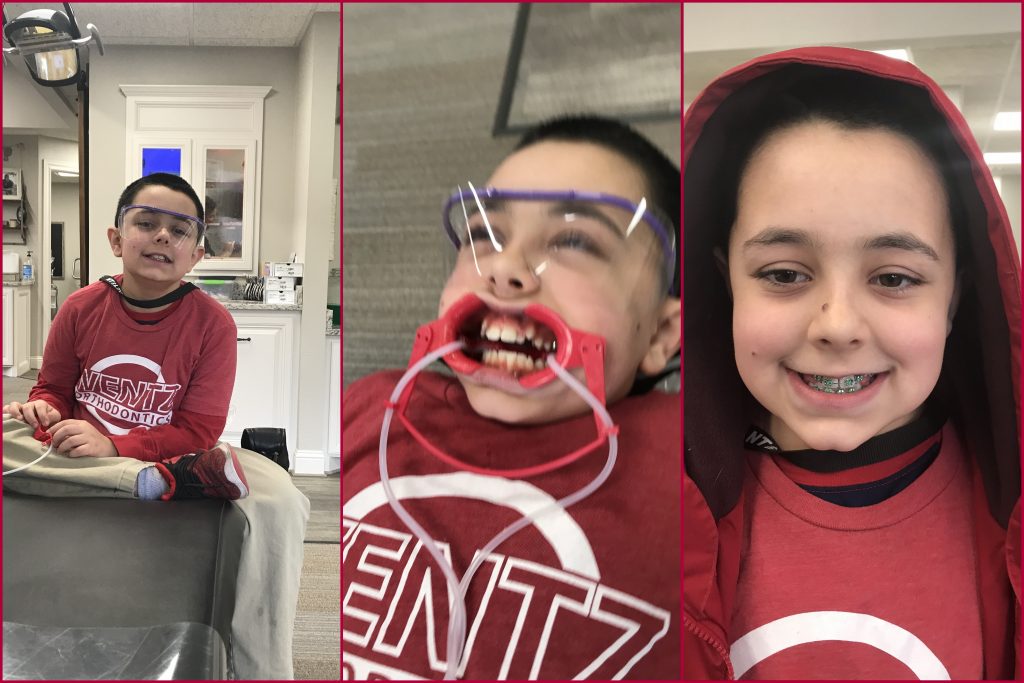 On Wednesday, Dietrich started phase two of braces. He's had a lot of mouth pain, already popped one bracket, and struggles to get used to his new mouthful. I was super grateful that my family was here so that Madilynn didn't have to hang out in the orthodontist office for two hours.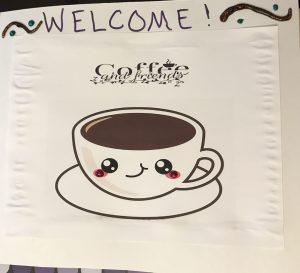 This week, I've been working on my assignments for our ladies' day on Saturday (pictured: signs for the doors). Since I had company, I did most of this work on Friday afternoon. The event will get a post of its own, but I am pleased to report that everything went smoothly. My feelings can be summed up in words from a song, "I love to be in Your presence, with Your people, singing praises." and "I love my Christian family, deep down in my heart."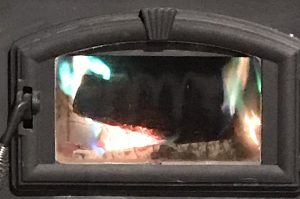 We have a nice wood burning fireplace in our living room. When we get a fire going, the entire middle part of the house is warmed by the fire. A few weeks ago, the kids and I found these little packets called "color flames." We've only bought them a couple of times, as a fun treat. We watch the flames dance and change color, in the presence of a warm fire and family time.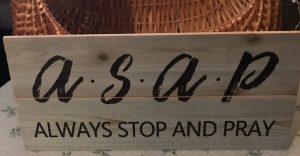 My mom found a perfect sign for me. I've often written about prayer, studied about prayer, and focused on prayer. I aim for prayer to be a first response rather than a last resort. Prayer is a time to sit in God's presence and rest in all He offers.