SQT: Mostly about Insurance Issues
Posted On July 24, 2015
Though I am catching up and I did more writing this week, I'm still feeling incredibly behind. Maybe that is the definition of life as a mom. Without further stalling, here are this week's Seven Quick Takes.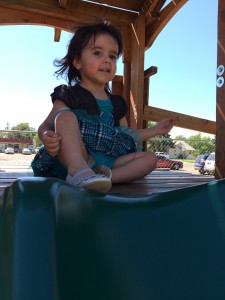 ~1~
Dietrich participated in a summer reading program at church. Though we have only been here a month and a half, he's read 15 books (they get a prize for every five books read). Sunday was the end of the program Banana Split party. Madilynn tagged along.
~2~
The "on the day" feature on Facebook took me down memory lane this week with videos of barely four-year-old Dietrich saying prayers and singing songs. This time was bittersweet as the videos were made while Peter was in Turkey.
~3~
I am attempting to write about military life for a submission for a possible upcoming Chicken Soup book. The combination of the videos and remembering Peter boarding a plane when Dietrich was 11 days old really deflated my spirits. I am so thankful he is home with us now.
~4~
Insurance in the military pays everything at 100%. This is a wonderful benefit. I didn't truly appreciate this benefit until I had to pay for an EpiPen with a copay. Our share of the cost on our insurance was just over $80. I had no idea…
~5~
The military's insurance program, Tricare, has many rules. Some of these rules are a hassle. Some ended up working to our advantage. For example, when a referral is made, the doctors on base/post are the first choice but they often have limited availability or only see active duty. An additional rule is that when a referral is made, the patient has to be seen by the specialist within a certain number of days. For Tricare, this was in the two-week limit. My point… I'm still impatiently waiting on Madilynn's referral for an allergist.
~6~
On Monday, I received a call that Dietrich had a follow-up appointment with the urologist. I called them, explained that we had new insurance and I knew nothing about this appointment. They confirmed that I would need a new referral and offered to check that the doctor really needed to see us again – which, of course, he does. I scheduled Dietrich's seven year well child visit and will continue to wait on referrals. At least the family doctor requested the allergist see both kids at the same time.
~7~
We've had some various concerns about Dietrich and possible hearing issues. He passed a hearing screening, proving that he simply chooses not to listen. Having that confirmation might be more irritating than helpful.
Follow me at Follow