Potty Training Resolve
Posted On January 4, 2016
I have big plans for this year. Stay on top of the household chores, do better at homeschooling, actually make it through my Bible reading without quitting, exercising more, making better nutrition choices, and potty training my three-year-old. While I'm already behind on everything, nothing is quite so simultaneously exasperating and entertaining as the last one. I have been introducing the idea of potty training for several months, as she shows interest. For Christmas, I even found her some panties I thought she would like (and she does, just not enough to wear them or sit on the potty). Well, what's a mommy blogger to do, but write about it.
H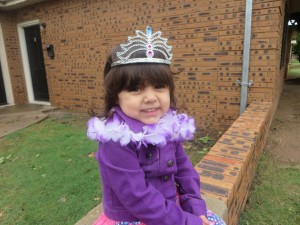 ow to potty-train your strong-willed threenager in SIX easy steps.
Allow her to pick her training potty, pull-ups, and underwear.
Let her sit on and play with the potty. Remain calm as she refuses to actually sit on the potty but begins disassembling it.
Try on the new underwear. Hold your ground as she wants to switch from yellow to purple to blue every three minutes.
Comfort her, while putting on a diaper, after she pees all over the carpet because she refused to sit ON the potty to go to the bathroom.
Attempt to keep a positive attitude even as you clean the carpet (for which I used my Thieves household cleaner).
Give up for the day, week, month, or year. Put in on your New Year's resolution list, but with a wide category: In 2016, she will be potty-trained.