Post Op and Recovery Post
Posted On April 2, 2015
First of all, big shout out to Jennifer for coming to town and basically just watching Madilynn for a few hours (at a time much earlier than she is used to). Now, if you don't know by now, Madilynn is a ball of constant movement and appetite. She apparently met everyone in the day surgery waiting room over the course of four hours. She also ate most of the snacks I packed.
We secured the earliest surgery time of the day, 8:00 AM, which means a report time of 6:00 AM. To avoid getting up even earlier, we stayed in a hotel near the hospital, even though we're only about an hour's drive away. Dietrich was checked in and back in his room by about 6:30 and did vitals, took down more medical information, gave us all bracelets, and had Dietrich put on his gown. He was enjoying watching the Disney channel.
Happy Juice
A little after 7:00 they gave him some "happy juice" and a few minutes later wheeled him down to surgery. He didn't fuss or cry about leaving me at all. By 8:40, the surgery was complete. The doctor said everything went well. He used a cystoscope during the procedure and said everything looked good! When the nurse brought Dietrich in, he was still very sleepy. She had given him a breathing treatment in recovery because he woke up a little wheezy. He really wasn't wanting much to do with the waking up at all. We convinced him to sit up and drink some juice and eat some animal crackers. We had to keep reminding him to chew. He wanted to go back to sleep so badly!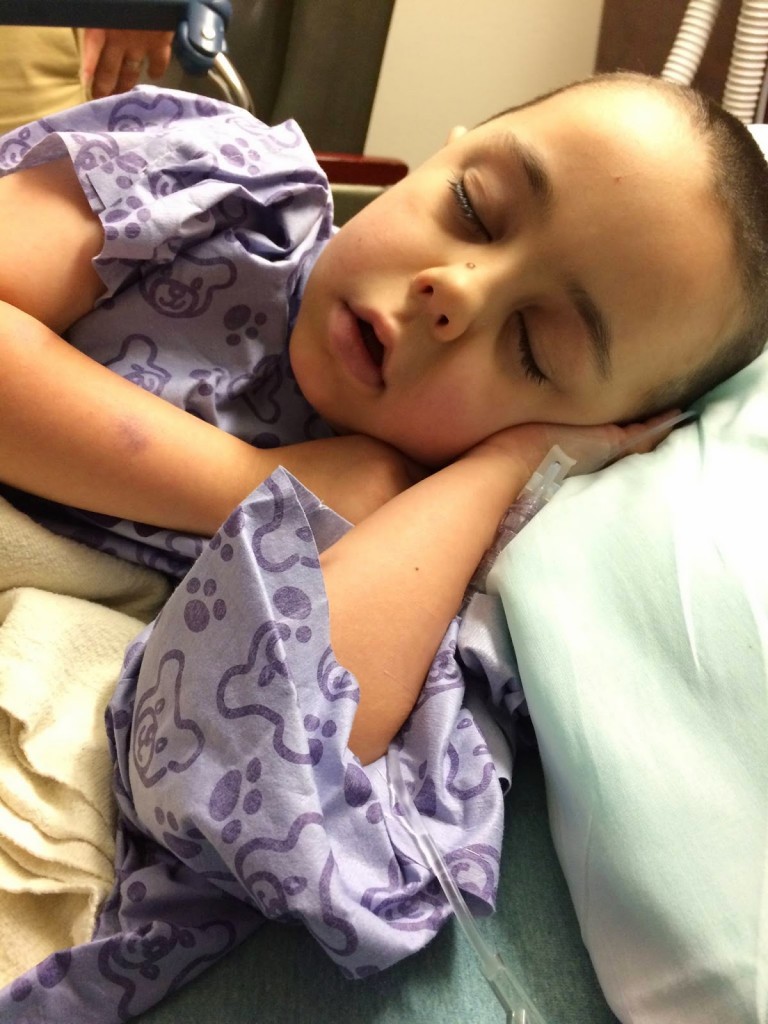 so sleepy!
Two big things he had to do before they would let us leave: use the bathroom and go for a walk. He did the first (and really didn't like it – it hurt and he cried for Tylenol when the nurse asked). Then he laid back down. After much coaxing about how we couldn't go home until he went for a walk, we were able to get him up and walk around the day surgery unit. I think he was the youngest patient there, and absolutely the cutest. After the walk, he started wheezing and coughing, and I knew this particular brand of cough well. I told Peter to give me the trash can, which he did, just in time, for Dietrich to lose everything in his little tummy.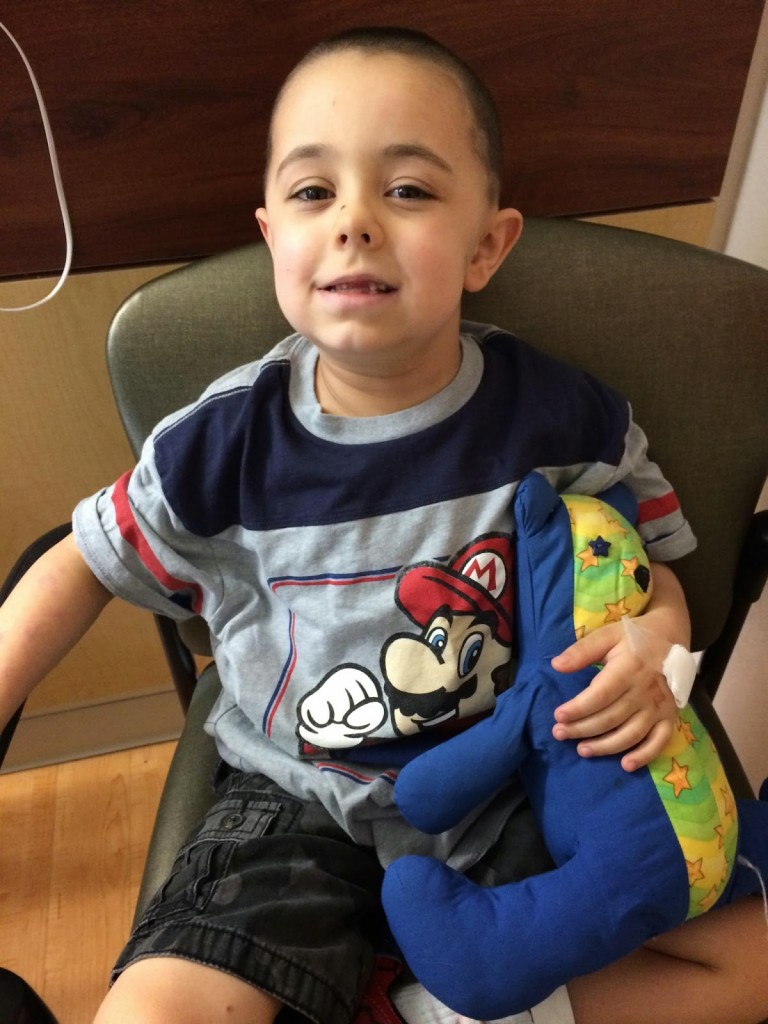 ready to go home
We kept him sitting upright for the rest of the day until bedtime. An unfortunate circumstance following the pain of going the first time is he wouldn't use the bathroom for a long time, even though we were giving him plenty of fluids. He did finally go and then he still went several times. Since then, things have balanced out.
Part of the recovery is keeping the site opened. This is not a pleasant thing for any of us. Twice a day for three weeks we have to dilate the "hole" with a special tool from the doctor, otherwise the surgery could have to be repeated. He is quite a dramatic person, so I'm not sure how much of his fear is legitimate and how much is for show. I still think he's been a very brave little boy this week.