Crockpot Hamburgers
Posted On August 2, 2013
Summer. A time for grilling. Unless you live in Germany, without A/C and 90+ temperature days. A couple of weeks ago, I did steak and baked potatoes in my slow cooker. I forgot to take pictures, but the result was delicious. Anyway, since the steak was a success, I decided to do hamburgers. I started them early in the day, not knowing how long they would take, so they ended up a little too dry (but no one, including my nine-month-old, complained). My crockpot has a grill piece. I filled the bottom with a little water. I used foil lining because I was out of slow cooker liners.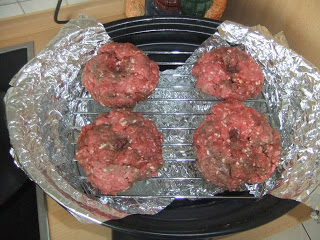 Ground beef seasoned with Season Salt and Pepper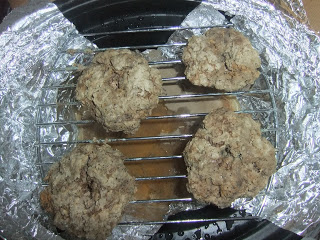 After only 2 1/2 hours on the low setting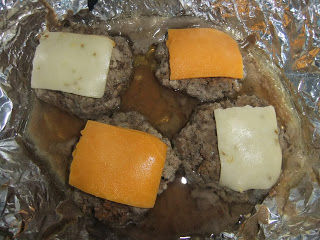 Since they were a little dry, I put them back in the liquid while the cheese melted
YUM!
 even the Baby Gobbled it up!