Creamy Crockpot Chicken
Posted On September 7, 2012
What you will need: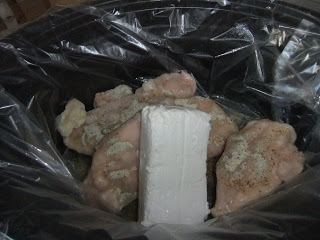 2- 8 oz cream cheese
2 Good Seasons Italian dressing packets
1/4 cup white cooking wine (vinegar also works)
6-8 chicken breast.
Place chicken in a crock pot (still frozen) and pour the mix of the other ingredients over the chicken and cook on low for 8 hours.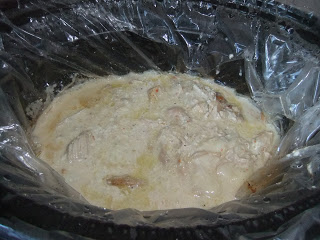 I divided this recipe in half since I only have me and my four-year-old to feed for now. I also added a quarter pound of deli cubed provolone cheese about 15 minutes before the chicken was done. My crock pot doesn't take as long as some, so I set it for 6 1/2 hours. The possibilities of how to serve this are endless: over any type of pasta, with vegetables, or both.